Some individuals are simply prone to be great communicators. Their extroverted skills shine through every encounter they have with people. But what's even greater about them is that they can put this aura down to use. If you consider yourself part of this group of people, with communication skills of a top-notch level, then a career in Hospitality and Tourism might be your fit!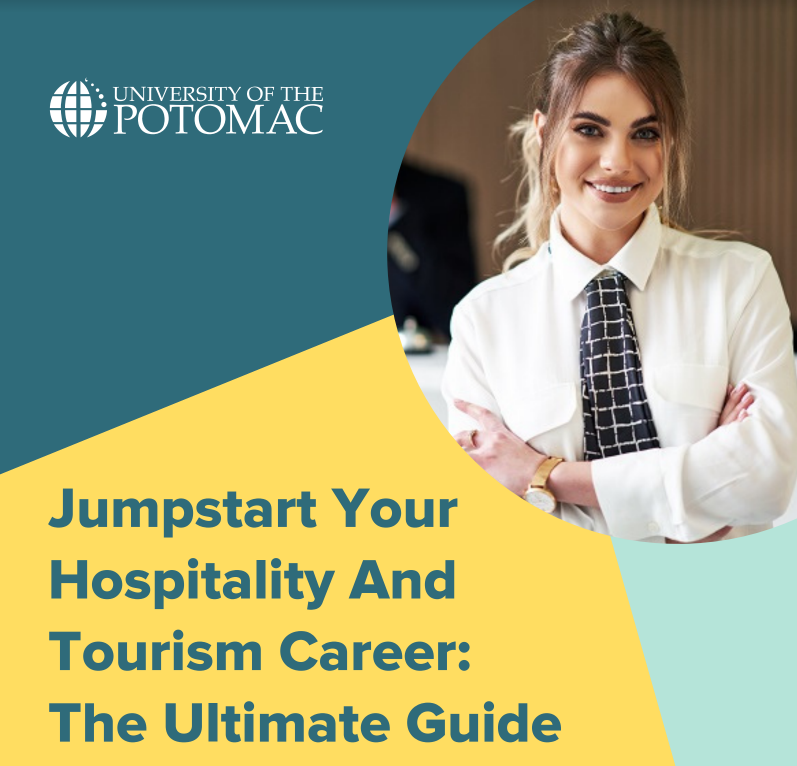 Download Our Free Guide to Jumpstarting Your Hospitality and Tourism Career
Discover all you need to know before you join the field.
Why Study Hospitality and Tourism?
In the last couple of years, tourism has become an important sector that has had a great impact on the development of country economies. The main benefits of tourism are income creation and generation of jobs. For many places, tourism is the most important source of welfare. So it is convenient for countries to respond to this importance proportionally, by developing the necessary infrastructure and increasing their abilities to supply the needs of tourists.
That's where the importance of studying tourism lies as well. You have a high level of demand for experienced people, accompanied by a super-attractive field. What's there to lose?
But what do you actually learn through a hospitality and tourism program?
The most appreciated asset you will gain from a bachelor's degree in travel and tourism is business management skills. Although your studies will be mainly focused on management as it pertains to the hotel and hospitality industry, these skills can be applied to various other fields that might be of interest in the future. The fact that there's plenty of room for transferable skills to kick in makes this industry so intriguing and inviting for young students.
Benefits of Studying Hospitality Management
According to monster.com, as the economy comes back to life, travel, tourism, and hospitality industries stand to benefit from increased business activity and consumer spending. If we're talking about the benefits of career choice, then a career in tourism and hospitality is definitely worthy. Hotels, airlines, destination, attractions, transportation, cruises, events, tourist services, travel agents, tour operators, and many other exciting choices lie ahead of you if you want to immerse in an industry the future. Here are some of the benefits of studying tourism and hospitality, in more details:
1. No day is the same
Considering this is a people-oriented industry, many tourism jobs require you to think on your feet, be creative, and trigger your comfort zone. If people expect you to guide them through their vacation, you must create an adventurous portfolio yourself. The days of a hospitality manager are mixed with various dynamics, and there will be very few dull moments to recall. No wonder people studying or working in this field are typically relaxed and outgoing!
2. The flexible schedule
If what you're looking for is a career from where you would escape the traditional roles of working 9-5, then you should give tourism a shot. It is not the typical job anyone imagines, tied in an office for the whole day and waiting for delegated tasks that fill in your day. In a hospitality career, it's often possible to earn a full-time income with full-time hours in a short work week. Win-win.
Interested in pursuing a degree?
Fill out the form and get all admission information you need regarding your chosen program.
This will only take a moment.
3. You can work locally or internationally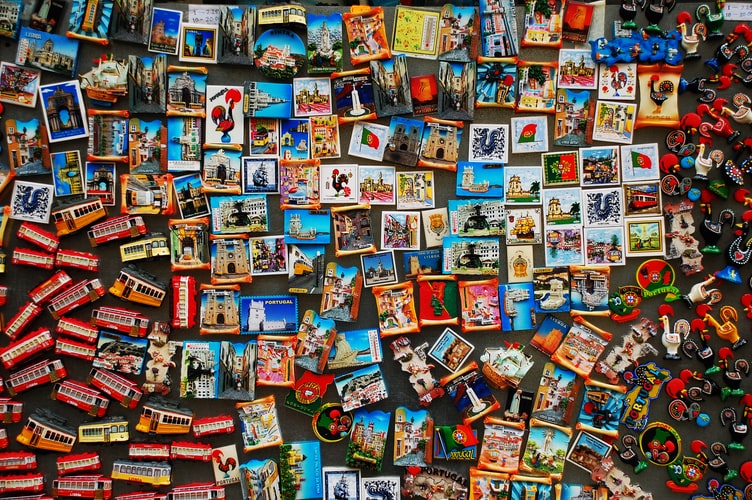 Although some people choose to study hospitality and tourism because of lots of opportunities to travel, this is not always the case. Many people may have all the will and desire to work in this area, but they won't necessarily want to travel around regularly. Luckily, you can choose to invest your time in local tourism or international one. Each country has its hidden gems, and we're sure yours is no exception. So you can contribute to promoting it, increasing its capacities to serve foreigners while still remaining settled in your hometown.
4. The opportunities are endless
Did we already mention transferable skills which you can gain by studying tourism management? Well, here we are emphasizing them again. The industry of tourism is filled with dynamics of the sort that prepare you for many challenges, environments, and different settings. That is why a career in tourism can literally open up the world for you, especially if you want to combine work with travel.
5. You become part of a legacy

Tourism impacts environments and people on a socio-cultural aspect. It impacts the lifestyles and cultures of both residents and visitors. In a research conducted from the University of Galati on "Looking for Tourism Legacy for the Future: Social and Cultural Dimensions", tourism is praised for its ability to promote local goods, endowments and commercialize them in a superior manner.
Bear in mind that by being part of such an industry, you are directly contributing to the revitalization and preservation of local traditions, customs, cultural life, handicrafts, arts, culture, artists, identity and heritage, renewal of local architectural traditions. Not all heroes wear capes, they say. Sometimes they simply belong to an industry that induces change, drives economies, or preserves history and culture. So, what are you waiting for? Jumpstart your hospitality and tourism career now!
Frequently Asked Questions (FAQ): 
What is hospitality management?
Hospitality management involves overseeing businesses in the hospitality industry, like hotels, restaurants, and events. It includes tasks such as customer service, operations, staffing, marketing, finances, and maintaining facilities to provide great guest experiences and ensure business success.
Why is hospitality management considered important in today's world?
Hospitality management is crucial in today's world because it plays a vital role in shaping positive customer experiences and building lasting relationships. As people's expectations for personalized and exceptional services continue to rise, effective hospitality management ensures that businesses in the industry can meet these demands. Moreover, it contributes significantly to local economies by generating employment opportunities and driving tourism. 
Ultimately, the discipline's emphasis on service excellence, efficient operations, and adaptability positions it as a critical driver of success and competitiveness in the dynamic and evolving global marketplace.
Why study hospitality and tourism management abroad?
Studying hospitality and tourism management abroad offers a unique opportunity to gain a global perspective on the industry. It allows students to immerse themselves in diverse cultures, learn about international hospitality practices, and develop a network across different countries. 
Experiencing various tourism destinations firsthand provides valuable insights into customer preferences and market trends.
Can someone without a hospitality background pursue a career in this field?
Individuals without a hospitality background can certainly pursue a career in the field. Many aspects of hospitality, such as customer service, communication, and problem-solving skills, are transferable from other industries. With a willingness to learn, adapt, and develop a strong understanding of the industry's nuances, newcomers can excel in various roles, ranging from hotel management to event planning. 
Is the hospitality, travel, and tourism industry stable?
The stability of the hospitality, travel, and tourism industry has historically been subject to various external factors, including economic conditions, geopolitical events, technological advancements, and public health crises. The COVID-19 pandemic dealt a significant blow to the industry, highlighting its vulnerability to unexpected shocks. 
While the industry has demonstrated resilience in the past, its stability hinged on factors such as the ongoing pandemic control, consumer confidence in safety measures, regulatory responses, economic recovery, technological innovations, and evolving consumer preferences for sustainability and experiences.
How does a degree in this field differ from other management degrees?
A degree in hospitality management distinguishes itself from other management degrees by focusing on the unique intricacies of the hospitality and tourism industry. Although they share fundamental management principles, the hospitality degree delves deeply into areas such as customer service, event planning, food and beverage management, and accommodation operations specific to hotels, restaurants, and travel. 
This specialization equips graduates with a comprehensive understanding of the specialized challenges and opportunities within the dynamic world of hospitality, ensuring they are well-prepared for leadership roles in this distinct sector.