Choosing a tourism and hospitality management degree means you will most likely handle general management-related responsibilities. You will certainly be more in tune with the needs of guests from all types of social and cultural backgrounds, or even your employees.
The existence of leisure and business travelers, makes this field of industry an ever-glowing one, always on the urge to show people the best parts of vibrant hospitality and tourism. And it has nothing to do with being seasonal, as some people might think. Even during recessionary periods, there are travelers and therefore, jobs for those who have a passion for people and service.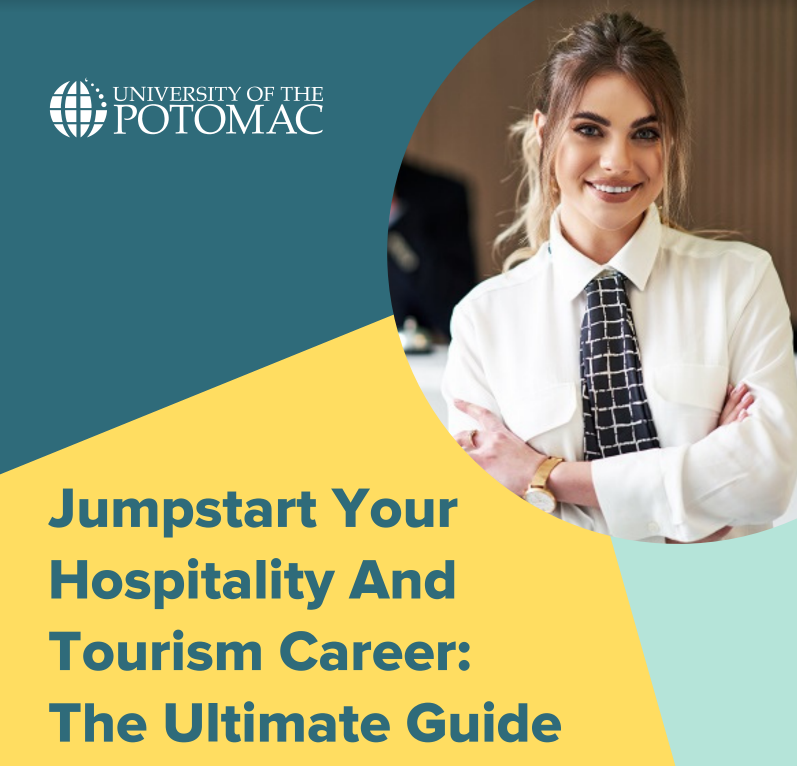 Download Our Free Guide to Jumpstarting Your Hospitality and Tourism Career
Discover all you need to know before you join the field.
What Is Hospitality Management?
Hospitality management is a detailed study of the hospitality industry. Greeting and meeting people solely is not rocket science! However, it gets more complicated when you're in charge of their accommodation and administrative arrangements related to a hotel you're managing. That's why if you are aiming for hospitality management jobs, prior education is needed, and a degree in hospitality management helps you out!
What Can You Do with a Hospitality Degree?
The mission of a Bachelor of Science degree in Hospitality and Tourism Management is to prepare students for hospitality management jobs in this industry's dynamic and increasingly global area. This academic program helps them learn about human resource development in this field.
Through this journey, students learn how to think strategically and create their set of values regarding a hospitality setting. You can be part of many adventurous and exciting careers if you set your mind to get this specific degree. Read below to see how you can add more value to the world of hospitality management and tourism.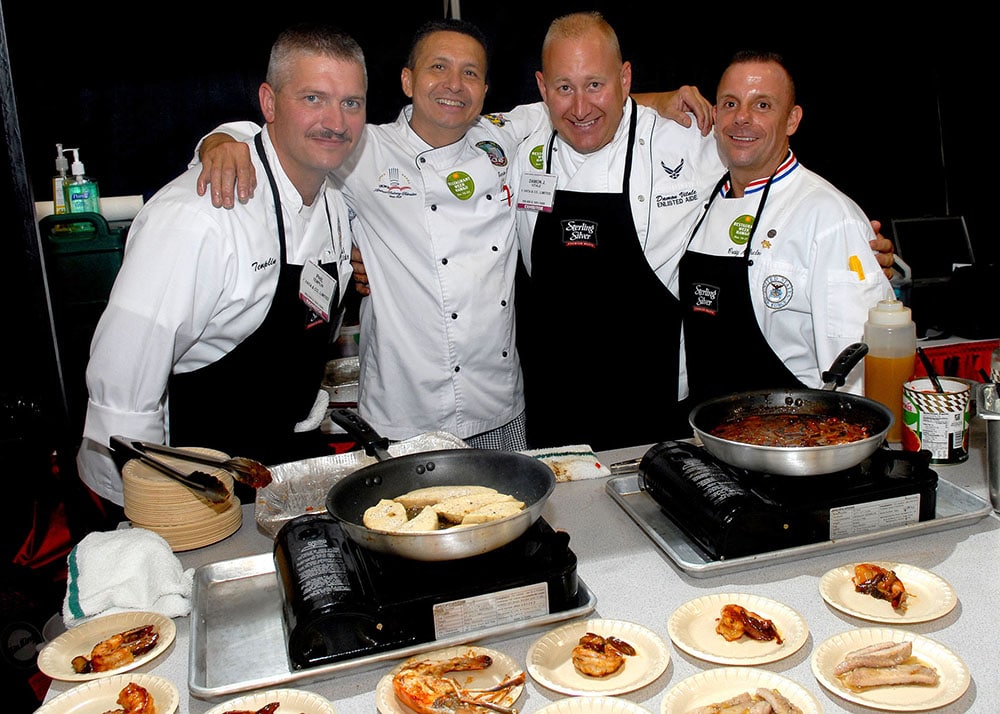 1. Travel Agent
On the top of the list of hospitality management jobs, we have the travel agents — the gurus of simplifying the process of planning a trip. They provide consultation services, special offers, and travel packages for people seeking a change of environment. Beyond that, they can book your flights, hotel rooms, cruises, rental cars, resort stays, or events. When they accept the details on their client's travel plans, agents get to researching relevant information like weather conditions, required documents for the destination and safety regulations. Travel agents may be serving individuals, corporations, or both. Usually, they also specify in a specific aspect of traveling e.x leisure travel, business trips, but also location-specific journeys such as Europe or Asia.
2. Travel Attendants
Travel Attendants are the ones in charge to provide services for the safety and comfort of passengers in aircraft, ships, and railway sleeping cars. Apparently, 78 % of people working as travel attendants are female. However, don't let gender stereotypes stop you from an amazing career you can achieve, considering airline travel is one of the largest tourism-related industries. The most famous job known in this area of hospitality is working as a flight attendant. Other hospitality management jobs related to travel attendance are:
Cruise staff
Ship captain
Travel security
Luggage porter
Handicapped traveler aide
3. Lodging Managers
As a Lodging manager, you should ensure that guests on vacation or business travel have a pleasant experience at a hotel, motel, or other types of establishment with accommodations. To become a Lodging manager, you are expected to take one of three education paths: a bachelor's degree in hospitality or hotel management, an associate's degree or a certificate in hotel management. Sometimes even a high school diploma combined with several years of experience working in a hotel can close the deal.
The downside of this profession is the long working hours and pressure. Hotels work 24 hours per day, even weekends, so be prepared for a schedule that may drain you out every once in a while.
4. Meeting, convention, and event planners
Do you think you could coordinate all aspects of events and professional meetings? In that case, being an event planner is the job for you. These people arrange meeting locations, transportation, travel to attend events, and visit prospective meeting sites and other details. According to the Bureau of Labor Statistics, the median annual wage for meeting, convention, and event planners was $49,470 in May 2021. The same source indicates that applicants with a bachelor's degree in hotel or hospitality management are expected to have the best job opportunities. Intense competition is generally expected for most hospitality management jobs.
5. Food service managers
One of the most important industries out there. There is more to a restaurant or any food service industry than just serving food on the table. Considering how hard it is nowadays to maintain a regular clientele, restaurants are investing big time in their food service staff. Hospitality plays a major role in attracting people; therefore hospitality graduates have a secure future, specifically if they have some years of experience at the same time. These people are in charge to make special events out of simple dining experiences.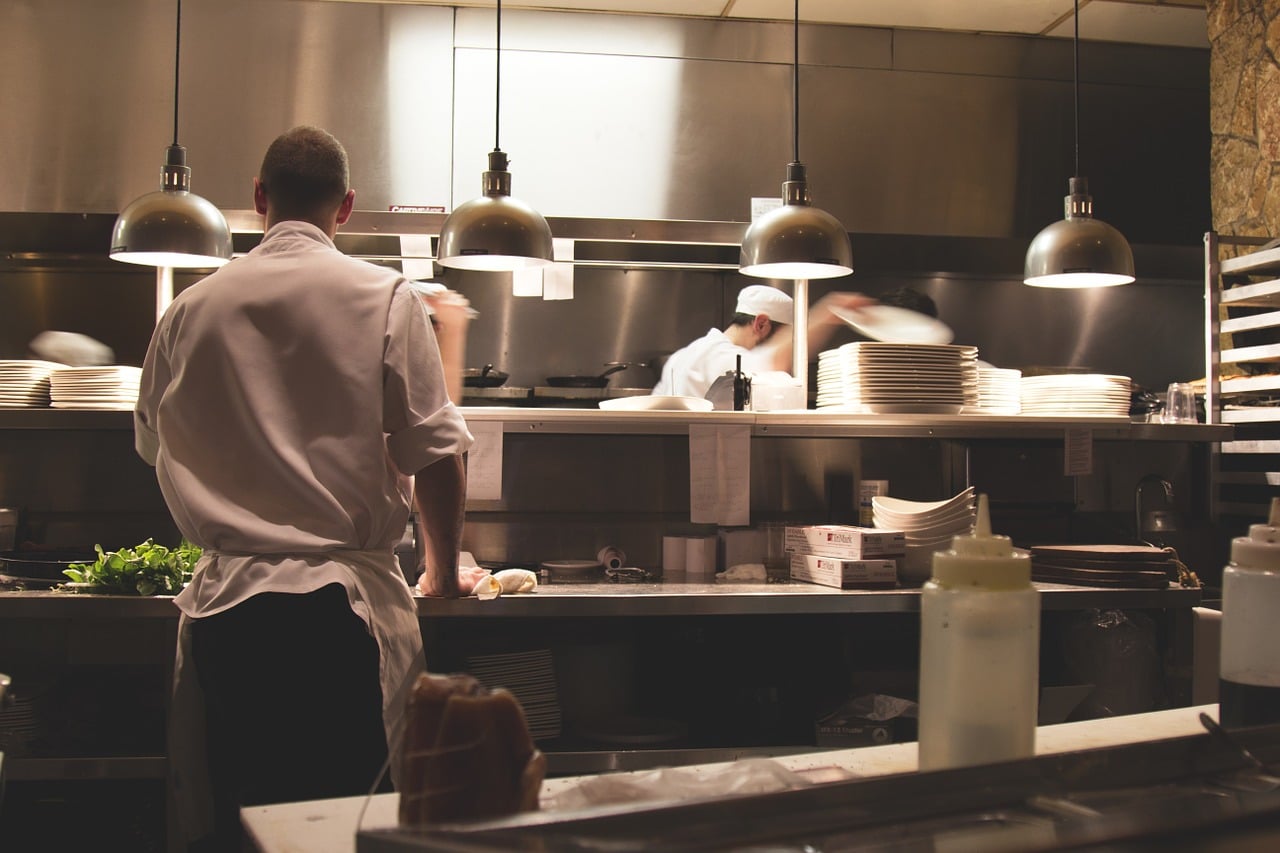 You may be working as a Restaurant Manager, Chef, Catering Coordinator, or Barista. Either way, the skills you need consist of great communication skills, sense of organization, and the ability to work under pressure. Yes, that may sound like a cliché, but the pressure is one of the perks of working within such a dynamic industry.
6. Holiday counselor
A travel counselor is a travel agent who has years of experience and who has also earned certification through a trade organization. What makes these professionals very much needed is their ability to advise clients on interesting vacation destinations and attractions. Employers often only require travel counselor applicants to have the equivalent of a high school diploma. However, most of them prefer to hire travel agents who have more industry-specific training. To become certified, individuals need to complete specified coursework and meet other requirements.
7. Entertainment manager
Working in the entertainment provides one with limitless opportunities to travel and have tons of fun, nationally and internationally! While you're traveling, you're also going to be managing performances, events, artists, and entertainers. Theirs is a stressful and demanding job, but their project management and people skills often assist them in managing sufficiently. The work of an Entertainment Manager is closely related to working with parks, lodges, holiday venues, international organizations, international artistes, hotels, and other companies involved in the entertainment industry. Whereas their daily tasks include:
Conducting research
Handling publicity
Working with agents
Managing budgets
Negotiating contracts and fees
Booking performers
Managing events
8. Restaurant manager
A restaurant manager is hired to oversee the restaurant and make sure that it is operating efficiently and profitably while maintaining its good reputation. Their responsibilities typically include:
Interested in pursuing a degree?
Fill out the form and get all admission information you need regarding your chosen program.
This will only take a moment.
Taking responsibility for the restaurant's business performance
Planning and analyzing the restaurant's sales levels and profitability
Organizing marketing activities like promotional events or discounts
Preparing reports at the end of the shift or week involving sales, staff control, and food control
Creating and executing plans for sales, profit, and staff development
Planning and coordinating menus
Ensuring every staff member is working as a team
Recruiting and training staff
Responding to customer questions and complaints
Meeting and greeting customers and organizing reservations
Maintaining high standards of quality control, hygiene, and health and safety
Checking stock levels, ordering supplies, and preparing cash drawers and petty cash
Complying with licensing laws and other legal requirements
9. Executive chef
You can find executive chef positions in various settings like hotels, restaurants, and even cruise ships. They play an essential role in kitchen operations. Some of their responsibilities and duties include ordering and managing food supplies, ensuring food quality and safety, training staff, and planning menus. Their median wage is $50,160 per year, BLS reports.
10. Food and beverage director
A food and beverage director shares similar responsibilities as executive chefs; they are responsible for ensuring the quality of food and beverage, designing menus, and training staff. However, their duties go beyond kitchen management. These professionals also set service standards, manage front-of-house staff, and plan events. This job position usually requires candidates to have a hospitality management degree. Their median annual wage is more than $50,160 per year.
Is Hospitality Management a Good Career?
Hospitality management can be an excellent career choice, particularly for students passionate about customer service, travel, and creating memorable experiences for others. This dynamic field offers many opportunities in hotels, resorts, restaurants, event planning, and tourism, making it a versatile and exciting option.
As a hospitality professional, you'll have the chance to interact with people from diverse backgrounds, cultures, and preferences, which can foster personal growth and enhance your interpersonal skills. Moreover, the industry's global nature provides opportunities to work in various locations worldwide, allowing you to explore different cultures and expand your horizons.
While the hospitality sector can be demanding and fast-paced, it also rewards hard work and dedication with opportunities for career advancement and the satisfaction of delivering exceptional service to guests. Embracing a career in hospitality management offers the chance to turn your passion for hospitality into a fulfilling and rewarding lifelong journey.
The University of the Potomac can help you succeed in this fascinating career field through our hospitality and tourism management degree. Students must complete two internships in the industry at the end of their Bachelor of Science in Hospitality and Tourism Management degree program. For more information on this major, contact us.
FAQs
What is the best job for hospitality management?
When determining the ideal job for you in the realm of hospitality management, there are several key aspects you should take into consideration:
Evaluate your strengths and passions
Explore various job positions in the hospitality industry
Research educational prerequisites for different roles
Understand different career trajectories within the industry
Engage with professionals in the hospitality field
Gain hands-on experience through internships
Consider your long-term career objectives
Determine your preferences for work-life balance
Evaluate compatibility with different company cultures
Seek advice from mentors and career counselors
Align job choice with your interests, abilities, and career goals in hospitality management
What skills are essential for a career in hospitality management?
Key skills for a successful career in hospitality management include leadership, communication, customer service, problem-solving, organizational abilities, adaptability, financial management, and strong attention to detail.
What education or qualifications do I need for hospitality management jobs?
While some entry-level positions may only require a high school diploma or equivalent, higher-level positions typically demand a bachelor's degree in hospitality management or a related field. Some professionals may pursue a Master's in Business Administration (MBA) focusing on hospitality management for advanced roles.
How can I gain experience in the hospitality industry?
To gain experience in the hospitality industry, you can start with internships or entry-level positions in hotels, restaurants, or event planning companies. Networking and volunteering during events or conferences can also be valuable for building connections and experience.
What are the challenges of working in hospitality management jobs?
Some challenges in hospitality management include dealing with demanding guests, handling staffing issues, managing fluctuating demand, maintaining quality standards, and coping with the competitive nature of the industry.
How can I advance my career in hospitality management?
Advancing in hospitality management often involves gaining experience in different roles, demonstrating leadership and problem-solving skills, pursuing higher education, attending relevant workshops or conferences, and staying up-to-date with industry trends.
Are there opportunities for international careers in hospitality management?
Yes, the hospitality industry offers numerous opportunities for international jobs. Many hotels, resorts, and restaurants have global chains, and professionals may have the chance to work in different countries, experiencing diverse cultures and environments.