The cybersecurity world is fast-paced, evolving rapidly, full of problem-solving and critical thinking, an exciting playground for those who take an interest in information technology. The era of automation in many jobs is already here, and with that, so is the need for data protection.
Think of accountants, for example, the data they deal with is very sensitive, and they store most of it online, and they need professionals to protect it from data breaches. Such professionals are necessary for the government, too, because cybercrime has really made a name for itself in the past few years, and a breach into their system could potentially be dangerous.
So, with cyberspace becoming complicated and vulnerable to attacks, there are many jobs out there for specific problems organizations may encounter.
Cybersecurity Job Titles with an Undergraduate Degree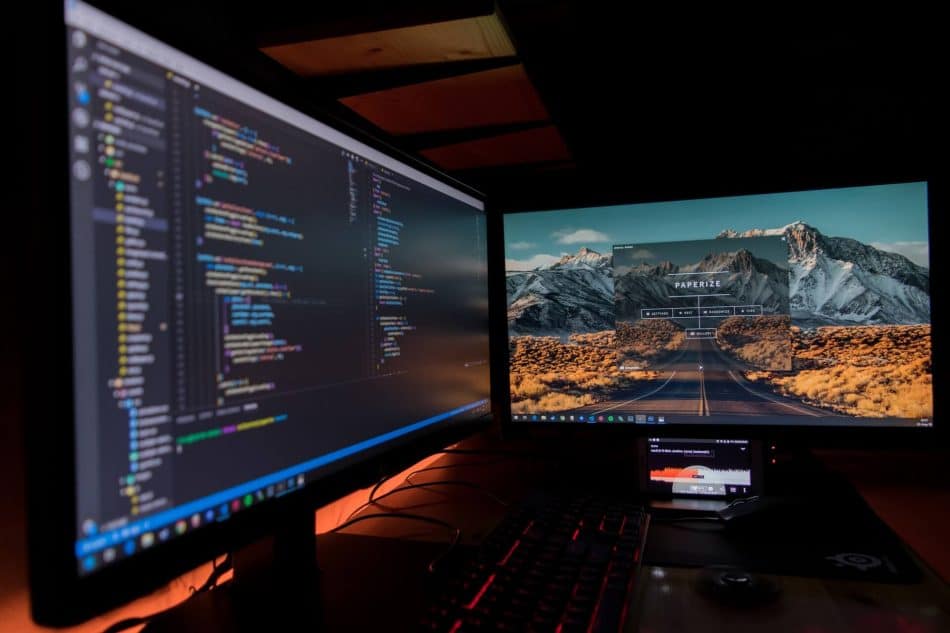 Getting a Bachelor's degree in Cybersecurity does require determination and a deep interest in the field, but it repays with a fun experience and excellent job prospects. The cybersecurity field is growing so rapidly that you can have your choice of work from investigating cybercrimes to being the first person who responds to threats in cyberspace.
So, what can you do with a cybersecurity degree? Although many of the jobs out there require certifications or a combination of an IT degree with cybersecurity certifications, we've come up with a few that will do with a Cybersecurity undergraduate degree.
Network Technician
What does a network technician do? Well, they are professionals responsible for installing, maintaining, and troubleshooting LANs (local area networks), WANs (wide area networks), and data communications equipment. Essentially, they establish a variety of networks and connect them, and they set up internet connections.
Some of their daily duties include troubleshooting computer software and hardware issues, performing schedules updates, making repairs, providing technical support for clients and end-users, securing the computer's network, etc.
Computer Programmer
A computer programmer's job is a bit more familiar to the general population. They are in charge of writing coded instructions that the computer will follow. A computer programmer is responsible for using computer languages, such as C++ and Java, to write software programs.
They can be found working on simplifying transcriptions of codes so they can write code for mobile applications or computer operating systems. What a computer programmer is supposed to do day to day is to update and expand current programs and then run tests to see if they are running smoothly.
Information Security Analyst
In the age of data breaches and cyber-attacks, information security analysts are there to protect companies from these threats. Their job consists of installing software to computers, such as firewalls, in order to protect them from potential cyber-attacks.
Their daily duties often include monitoring the organization's network, planning any security measures, and, as mentioned before, installing and using software for protection. Their responsibilities go up with the number of cyber-attacks.
Database Administrator
A database administrator, often referred to as DBA in the industry, is responsible for storing and organizing data with special software. However, the number of responsibilities and daily tasks does change depending on the size of the company you work for.
That being said, the daily duties of a DBA would include installing database software and servers, installing new patches and updates in the program, developing and implementing recovery and back-up plans, etc.
Information Security Specialist
An IT specialist is a professional in charge of assisting companies in managing software, hardware, network, and solving any arising problems. IT specialists often go by the name of information security analysts or network administrators.
If you work as an IT specialist, you will be responsible for analyzing requirements, developing and then testing software, performing computer tasks, and also troubleshooting any problems.
IT Security Consultant
Nearly every company or organization needs an information technology security consultant. These professionals are crucial to them for preventing any potential threats or cyber-attacks. Their role is to be able to play both the victim and the attacker, so they can locate vulnerabilities easier.
IT security consultants have happened to be former hackers who decided to join the industry after seeing just how vulnerable the companies are. Their daily duties include checking for vulnerabilities in software, networks, and computer systems, as well as designing and implementing security measures.
Incident Responder
An incident responder is a professional who is in charge of the first response to cyber threats. Their job revolved around a fast response to any incident, IT security threat, or cyber attack on the organization they work for.
Their workday involves using forensic tools that allow them to investigate and react to issues as they are developing, identifying the problem, restricting damage, providing immediate workarounds, and providing a fix if it's possible.
Computer Forensics Expert
As a computer forensics expert, you would be in charge of investigating any cybercrimes, such as data breaches and other security incidents. They usually work for big corporations in different industries, the government, or legal firms.
A computer forensics expert's responsibilities are gathering and inspecting evidence from IT equipment, computer networks, and others. They then submit this evidence to law authorities, and they often work closely with other security professionals in the field.
Information Assurance Engineer
As we can understand from the job title itself, an information assurance engineer is responsible for keeping an organization's data safe. By keeping a company's information safe, they make sure that the work runs smoothly.
Since they are in charge of guaranteeing the security of an organization's data, their duties include securing IT infrastructure, keeping software and hardware up-to-date, setting security standards, monitoring potential threats, etc.
Network Architect
The job of a computer network architect consists of designing and building data communication networks, which include LANs, WANs, and intranets. Depending on the company, they can range from small connections to an entire series of globally distributed connections.
Interested in pursuing a degree?
Fill out the form and get all admission information you need regarding your chosen program.
This will only take a moment.
To be good at their job, a network architect is supposed to be familiar with the organization's business plan. Some of their tasks include creating a plan and layout for a data communication network, presenting the plan to management, keeping in mind information security when designing the network, deciding what hardware and software components are needed for network support, etc.
Cybersecurity Bachelor's Degree Salary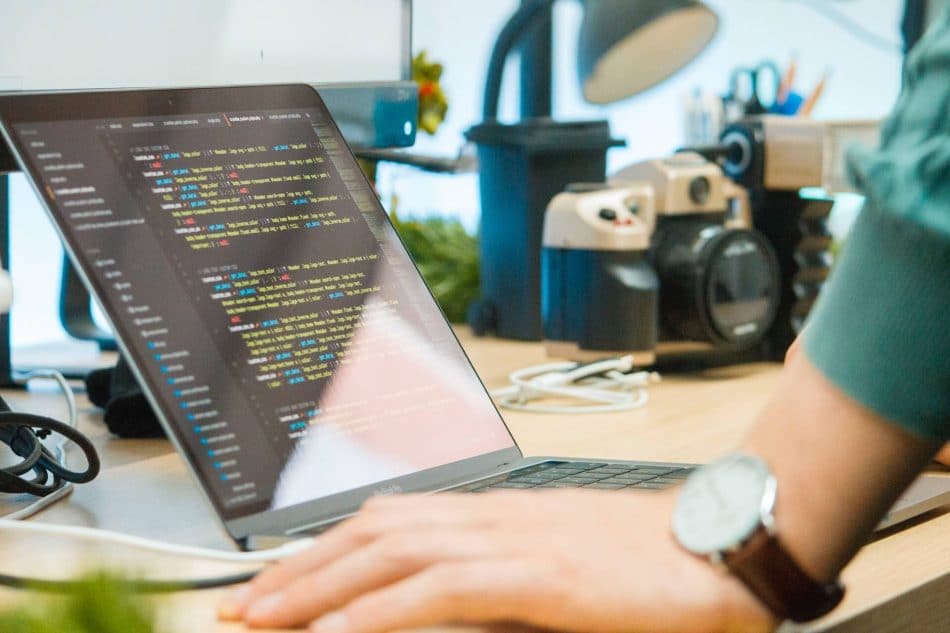 Seeing as the cost of data breaches is somewhere in the millions, it seems logical that the professionals in charge of making sure that doesn't happen (and fixing it when it does) have fat paychecks. Most of the annual pay numbers in the cybersecurity field are nowhere near average.
Although the pay does not depend entirely on education, either. There are many factors deciding how high the number in your bank account will go, such as certifications, experience, the company you choose to work for, your job title, etc.
Depending on these factors, your salary in cybersecurity could be anywhere from $60,000 to $110,000 and even reach $500,000 in certain cases. 
| | |
| --- | --- |
| Median Salary of Common Cybersecurity Jobs | |
| Network Architect | $109,020 |
| Incident Responder | $106,000 |
| Information Assurance Engineer | $99,834 |
| Information Security Analyst | $98,350 |
| Computer Forensic Expert | $95,510 |
| Database Administrator | $90,070 |
| Computer Programmer | $84,280 |
| IT Security Consultant | $80,736 |
| Information Security Analyst | $78,899 |
| Network Technician | $68,044 |
Is a Cybersecurity Degree Worth It?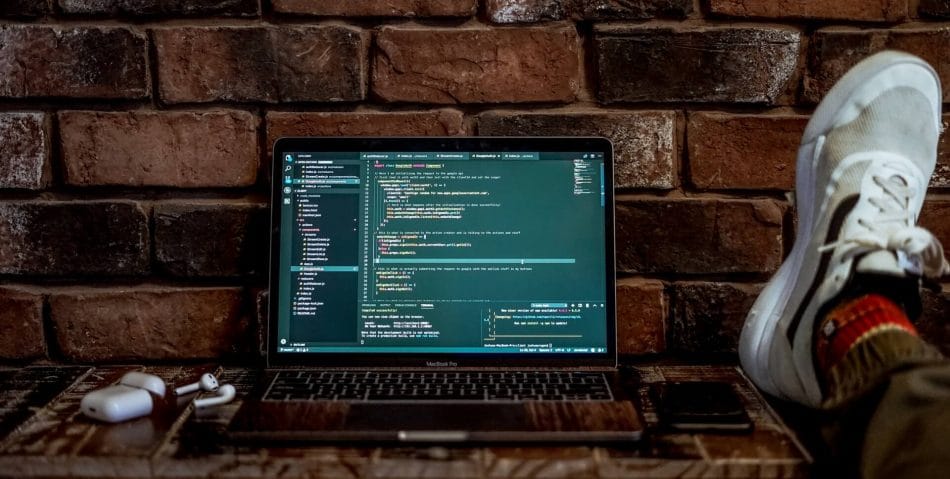 If we look at the job prospects and the rate at which the industry is expected to grow, then a cybersecurity degree is well worth it. However, it depends on the nature of your personality, what you want from your job, how much time you want to spend studying, and how much money you want to spend on earning your degree. You can always decide to get a cybersecurity diploma if you don't want to commit to a bachelor's degree.
Cybersecurity is an interesting field, no doubt, but it is also demanding and ever-changing. There are new methods and threats being developed constantly. Technology doesn't stay the same, if anything, it is the thing that changes most rapidly in today's world.
One thing is for sure, if you are good at what you do, you will definitely have abundant career opportunities. This is because businesses today are always waiting for the next cyberattack, and they need professionals to take care of them.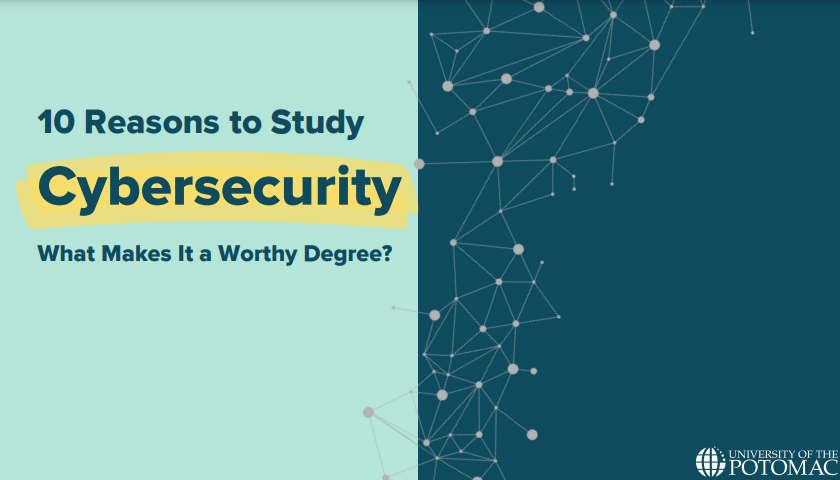 10 Reasons to Study Cybersecurity: What Makes It a Worthy Degree?
The cybersecurity industry is lively and full of potential, and a Bachelor's degree in Cybersecurity will offer many job opportunities. Additionally, these jobs tend to have higher than average salaries. Since there are so many options available in the cybersecurity field, choosing a career path shouldn't prove to be hard. You can choose to work as a computer programmer, database administrator, network technician, and many more. All of these jobs have their own pros and cons, and in the end, it comes down to your own preference.