Even though some people may use the terms management and administration interchangeably, they differ in meaning. At first glance, the two degrees are quite similar: they are both offered by many universities, both are sought out by students, and both are four-year degrees. The difference between business administration and business management is fairly subtle; however, students who want to pursue them should understand what differs the two of them.
So, what is the difference between a business administration degree and a business management degree?
Although administration and management might sound the same, there is a simple way to separate the two.  The business administration field focuses on giving students a broad understanding of business operations, whereas the management field deals with planning, analyzing, and organizing.
What is a Business Administration Degree?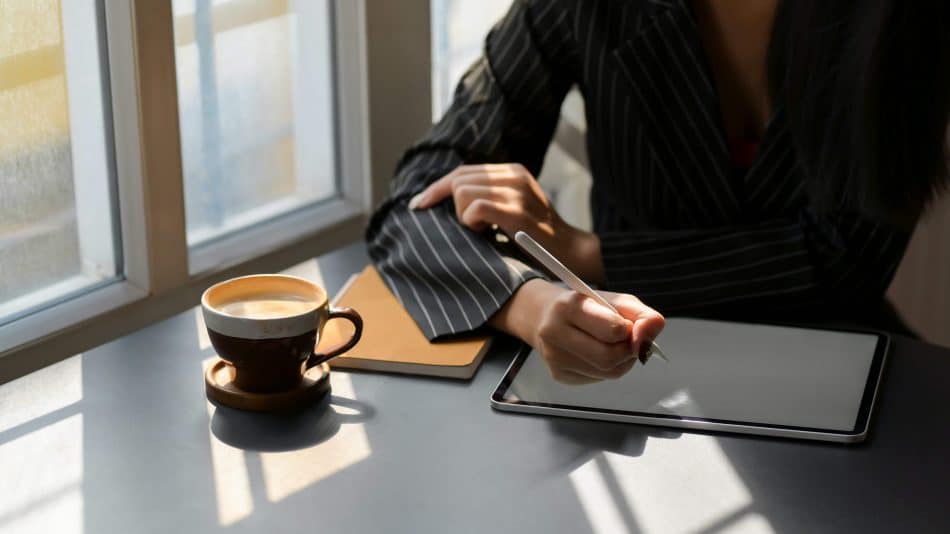 If you choose a business administration degree, then you will have to select a field to specialize in; therefore, your tasks would include ensuring the business is running successfully.
A traditional business degree prepares students for the outside market by helping them develop skills and knowledge that can be used in different areas in any business, industry, or organization.
Business universities have carefully designed courses with the help of industry leaders who have hands-on experience. A significant number of business administration programs include training, internships, or different practical experiences with the aim of having positive learning outcomes. Moreover, by pursuing a degree in this field, students will learn how to think critically in an ever-evolving business world by developing new solutions for critical business issues.
So, the course teaches the core principles and foundation of business administration. These courses will help you build the necessary skills that are needed to succeed in today's business world.
Career Paths with a Business Administration Degree
While the positions listed below are only a sample of numerous careers that a business administration major can pursue, they reveal some of the many roles available in the business field.
Financial Analyst
Financial analysts manage various aspects of other people's money. Depending on the company or organization they work for, they manage portfolios that could be worth thousands or even millions of dollars. A financial analyst can also work for banks or insurance companies, making sure their organization maintains a positive money flow.
Successful financial analysts should be lifelong learners by staying up to date with the ever-changing market conditions and technologies. An excellent skill that financial analysts should develop is critical thinking in order to seek the best solutions for different issues that may arise.
Business Consultant
Business consultants are often referred to as management consultants, and they are professionals who use their academic and theoretical expertise to help organizations to improve and make their business more profitable.
Your tasks as a business consultant would be to deliver staff training, implement the best practices, manage changes in the workplace, and, most importantly, you will be an extra brain for the organization you'll be working for.
Market Research Analyst
A market research analyst helps a company understand market intelligence. This means knowing who its customers are, what products to sell, and how to promote these products successfully.
Market research specialists write reports on consumer's buying habits. One of their other duties includes conducting surveys online or through interviews with focus groups or individuals. They tend to be curious, analytical, logical, ambitious, and assertive.
Business Administration Curriculum
Students who wish to pursue higher education in business administration will find themselves studying a variety of subjects regarding core business concepts. Here are some of the courses offered in such programs:
Finance
Human Resource Management
Marketing
Conflict Resolution Organizational Behavior
Personnel development
What is a Business Management Degree?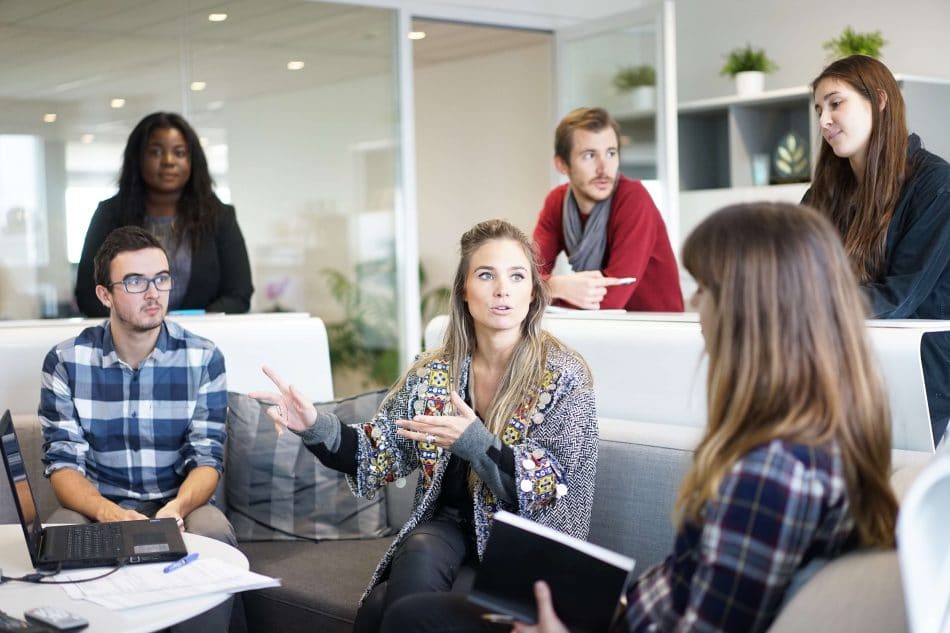 Interested in pursuing a degree?
Fill out the form and get all admission information you need regarding your chosen program.
This will only take a moment.
Now that we've discussed business administration let's focus on what business management means. A business management degree prepares its students with business skills in a more general and technical way.  So, it focuses less on broad business concepts and more on business operations and equipping students with general skills so they can manage people and projects.
As we all know, management roles are a valued part of an organization.  Thus the demand for trained management staff remains as strong as ever and is expected to grow well into the future.
Since business management focuses on managing the people who work in your organization, a degree in business management will help you gain an understanding of how to evaluate, manage and motivate the people who work with you.
Career Paths with a Business Management Degree
Students who choose to pursue a degree in business management have a variety of choices. You'll find below a few of the many career options for a business management graduate.
Project Manager
A project manager is someone responsible for initiating, planning, monitoring, and executing a particular project. As a project manager, your tasks would include selecting your project team, motivating, and leading them as well as managing the project.
Other responsibilities would be ensuring that everyone meets the set deadlines, everybody's role is defined and that every staff member knows what they're supposed to do. Another responsibility would be you writing regular reports to your supervisors or clients in order to give them enough information that would ease their decision-making.
Business Owner
As a business owner, most of the responsibility falls on you. Depending on the nature of your business, you will take on playing many roles. This means you will need to do the research, writing, planning, and developing a plan.
A benefit of being a business owner is the freedom and flexibility that comes with the position. Although business owners have many duties and responsibilities, depending on the size of their business, they can delegate some of them to their workers.
Sales Manager
A sales manager is someone who leads and guides a team of salespeople in a company or organization. The tasks of a sales manager typically include overseeing their staff, delivering sales training, and building sales plans. These responsibilities, of course, vary and depend on the size of the organization they work for.
Sales managers can sometimes be managers of other departments who transferred to sales, and oftentimes they are salespeople who got promoted to the position.
Business Management Curriculum
The business administration program tackles broad business concepts, and students often choose other specialized areas afterward. As an academic discipline, here are some of the courses the business management curriculum includes:
Accounting
Operations Management
Entrepreneurship
Business Law
Finance
Human Resource Management
Business Administration vs. Business Management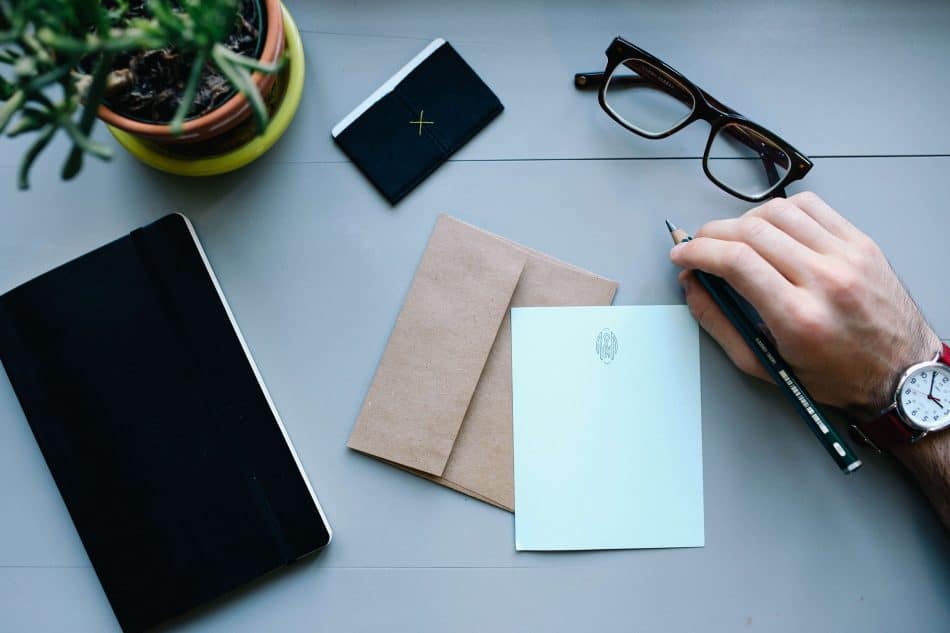 To sum up the differences between business management and business administration, we can conclude that both degrees include more or less the same core subjects. A student in business management will then take additional classes that will prepare them for managing projects or people.
Whereas, a student in business administration will often choose a specific area to specialize in.
Both of the degrees focus on teaching students how to organize departments and employees, plan business activities, run departments, etc. These are all part of running an organization. However, business management tends to focus on authoritative aspects of businesses, and business administration will typically have a broader focus and may include management skills.
Even though both degrees offer a broad understanding of business, the career outcomes of both degrees cover a wide range of options. Deciding on one over the other does not necessarily mean you will limit your career prospects. Ultimately, the responsibility of choosing which path to pursue, be it business management or business administration, falls on you.