The term "healthcare" is mostly associated with jobs that are focused on direct patient care such as doctors, nurses, and paramedics. However, healthcare isn't limited to these jobs. There are people that have chosen to work behind the scenes. They are the ones who make sure systems run smoothly in a hospital or clinic. Among other things, they manage the healthcare facilities around the country and everything that impacts their functionality.
Maybe you haven't come across them, but there are actually countless health management jobs out there. So, if you're thinking of getting into this part of healthcare or even make a career change into healthcare, go and take the first step of doing so: getting a Health Systems Management Certificate.
Let's take a closer look at a few of the most prominent jobs in health systems management.
What is Health Systems Management?
Health system managers manage the planning, directing, and coordination of health-related services. Most employees in health systems management work in several healthcare environments, such as clinics, hospitals, health organizations, nursing homes, and health agencies. The services these workers perform are not directly related to taking care of patients, but their role is crucial nonetheless. They ensure increasing the quality of healthcare, finances, and policies, and as such, their services are invaluable.
According to BLS, the employment rate in the management industry is expected to grow by 9% from 2020 to 2030 as a direct result of the expansion of organizations and the creation of new ones. The industry of Health Systems Management is not an exception either. It is a growing industry in itself, expected to expand 32% from 2020 to 2030, much faster growth than growth in other industries. According to the BLS, most health systems managers have a solid educational background, which includes having at least a bachelor's degree; however, master's degrees are also very common.
In the modern world, one essential skill that those who wish to work in the Health Systems Management industry must have is adapting to new changes in policies, as well as being willing to adapt to recent technological advancements. Besides the education and work experience requirements, the top essential skills that every person aspiring to enter the industry of Health Systems Management must have include:
Analytical skills
Ability to communicate effectively
Being detail-oriented
Technology proficiency
Interpersonal and leadership skills
Download Our Free Guide to Effective Leadership in the 21st Century
Learn what you need to know about the challenges, trends, and skills shaping today's leaders.
1. Health Systems Manager
Health systems managers provide healthcare treatments and manage healthcare-related programs. As the name implies, health systems managers manage healthcare organizations that provide clinical care through direct patient care and manage the staff to implement programs, events, research, and health initiatives. Finally, they lead the development and implementation of policies, standards, and procedures in their organization.
Health Systems Management Job Description
Providing patient care in accordance with certification or license
Coordinating, presenting, investigating, analyzing, and resolving routine issues
Providing information to internal and external customers
Working with an established budget
Exercising limited expenditure authorization
Administering existing policies and procedures
Ensuring compliance with state and federal health care laws
Making recommendations for strategic planning
Health Systems Manager Salary
Health systems managers earn an average salary of $72, 637.
How to Become a Health Systems Manager?
Like any other job position out there, there is a number of qualifications one should obtain to be considered for this position. For each level of education you obtain, there are jobs that you can do.
Earn an advanced certificate in Health Systems Management
An advanced certificate in Health Systems Management will open the healthcare industry doors to all interested individuals. The University of the Potomac is one of the universities that offer this certificate program. It helps you master skills you'll need to work with data storage as a healthcare professional. The courses offered focus mostly on the general structure of healthcare systems and the evolution of the healthcare model.
Earn a Bachelor's degree in Health Management
A Bachelor's Degree in Health Management will certainly help you gain the skills that will give you access to certain jobs in healthcare. The degree will assist you in meeting your personal and professional healthcare goals.
Earn a Master's degree in Health Administration
A Master's Degree in Health Administration will help you climb the ladder of the healthcare industry. The knowledge and skills you'll get by attending the courses offered will help you land some of the upper-level healthcare jobs. The University of the Potomac is one of the universities that offer a program in Health Administration.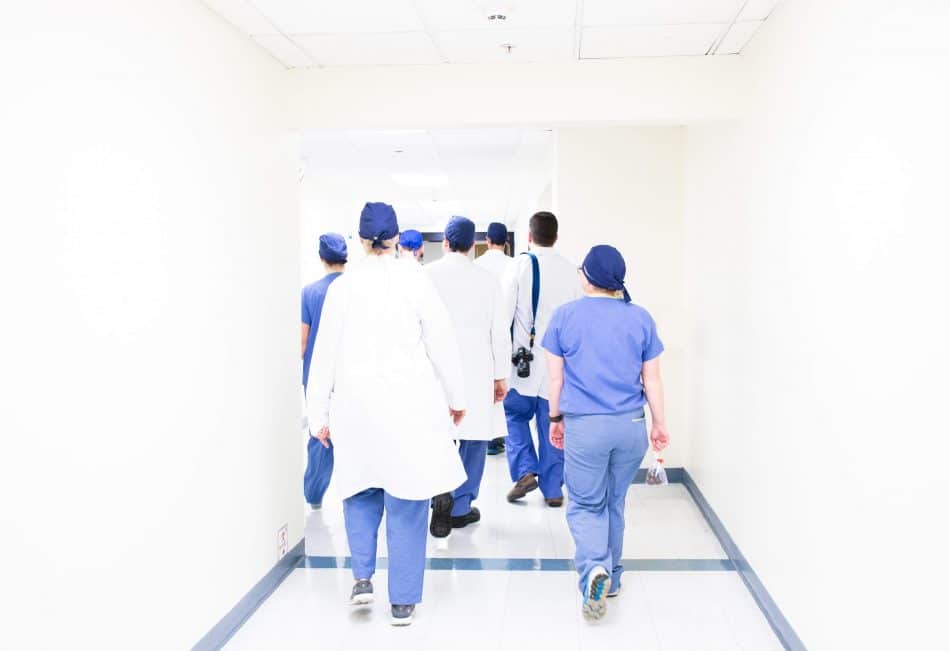 Why Become a Health Systems Manager?
Every profession comes with benefits. Some may have less and some more. Healthcare system management falls in the latter category. Let's see what those benefits are.
Opportunity for career advancement
There is always a chance for you to get promoted. The more educated and experienced you get on the field, the bigger your chances of progressing on your career. The wide range of management positions within healthcare opens you to new opportunities if needed.
Great earning potential
All management positions are well-paid. The higher you are on the ladder of healthcare the more you'll earn. According to the Bureau of Labour Statistics, medical and health services managers earned $100, 980 in 2019.
Making a difference
As a health system manager, you'll have the opportunity to improve the way healthcare facilities function and perform. As a result, you'll also be improving the patient experience. A Healthcare management career is one of the wisest choices for people who have a sense of social mission and care deeply about others.
2. Medical Office Administrator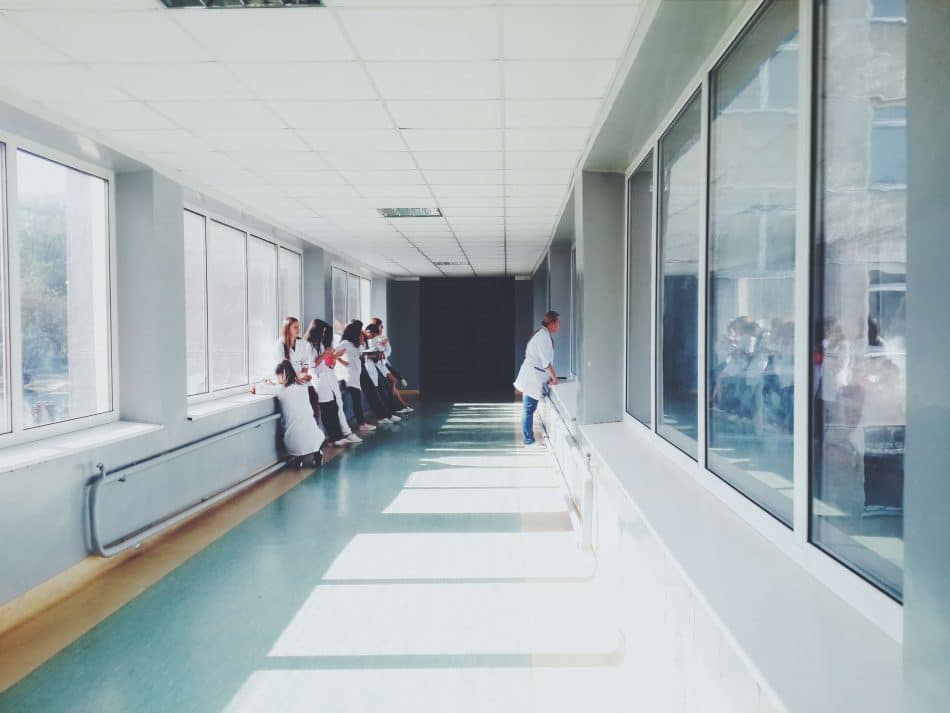 Just like the job position name implies, a medical office administrator does all the administrative tasks of a medical facility. The thing that makes their job unique is that they are involved in direct and indirect patient care. Meaning that they work as much behind the scenes as they're involved with patients, doctors, and insurance companies. As a medical office administrator, you will combine office work with patient support.
Medical Office Administrator Job Description
Answering the phone
Scheduling patient appointments
Checking in patients at the front desk
Taking patient histories or comments before appointments
Managing medical charts and records
Processing insurance claims
Transferring lab results to appropriate parties
 Using computer software and office equipment
Stocking and maintaining office supplies
Keeping up the appearance of the office
Medical Office Administrator Salary
Medical office administrators earn an average salary of $45, 250.
3.Healthcare Human Resources Manager
Healthcare human resources manager is the person responsible for employing the healthcare staff. They have to ensure they're hiring the right people. After the employment phase is over, it starts the duty of retaining those employees. The retaining is possible when human resources managers do their jobs dutifully by guaranteeing employees benefits, compensation, and everything else that convinces employees and keep them happy with their job.
Interested in pursuing a degree?
Fill out the form and get all admission information you need regarding your chosen program.
This will only take a moment.
Healthcare HR Manager Job Description
Recruiting and retaining staff
Maintaining the attendance management process
Handling formal grievance and disciplinary process and appeals
Designing and delivering training and development programs
Providing advice on principles and detail of employment legislation and good practice
Maintaining effective employee relations including participation in local consultation and processes of job evaluation, salary administration, and reward management
Healthcare HR Salary
Healthcare HR managers earn an average salary of $101, 266.
4. Health Information Manager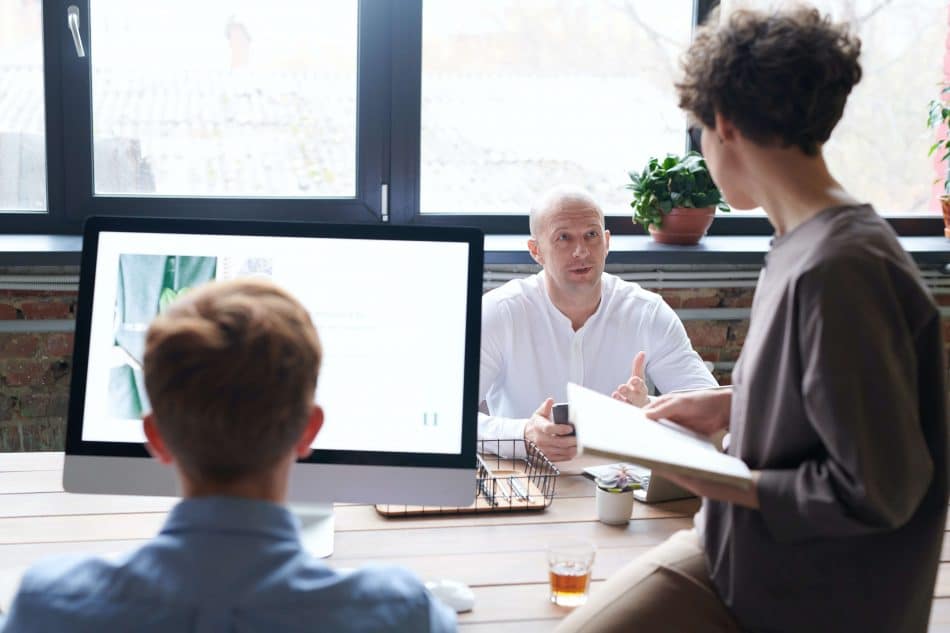 Health information managers are the link between patients, payers, and healthcare providers. A part of their job is to supervise employees like medical records managers, transcriptionists, administrative staff, and many others. The other part is to ensure that healthcare providers have access to completed and accurate patient health information whenever they need to.
Health Information Manager Job Description
Implementing processes and systems to support accurate and complete medical record documentation
Preparing and analyzing clinical data for research purposes, process improvement, utilization management, mandatory reporting, and more
Working with coding staff to ensure accurate coding for reimbursement and clinical care
Tracking and trending audits and denials from third-party payers and auditors
Complying with state and federal laws and standards related to privacy, security, and record completion
 Working with physicians to improve the quality of documentation
Health Information Manager Salary
Health information managers earn an average salary of $99.000.
Download Our Free Guide to Health Information Management
Learn what you need to know, from admission requirements to the industry's in-demand skills and growing job opportunities.
5. Medical Records Manager
Every time we go to the doctor for an examination, we give a series of information. Our credentials, medical history, and the list of medications we're using.  All this information, together with the figures that come after the examination and test results, are then taken by the medical records managers and secured in the facility's medical records department. They also need to ensure that the information within records is accurate and available to only authorized personnel.
Medical Records Manager Job Description
Documenting patient health information, including histories, symptoms, and exam results
Reviewing patient records, checking for errors, and making sure everything's complete
Keeping company medical databases and registries organized
Coding records for the purpose of insurance reimbursement and reporting
Ensuring best record-keeping practices for patient confidentiality
Managing electronic health records (EHRs) and computer software
Medical Records Manager Salary
Medical records managers earn an average salary of $92, 844.
6. Clinical Director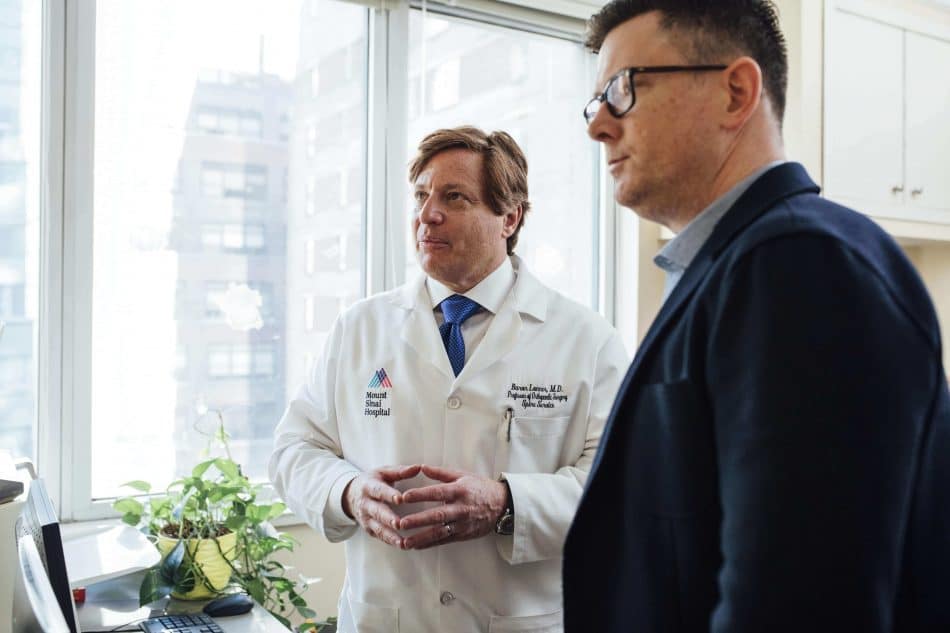 You may be thinking about what a clinical director does. Well, a clinical director is responsible for developing and overseeing the clinical departments of an organization. Part of their job is to hire, evaluate, schedule, and supervise the staff. The typical qualification of a clinical director includes professional experience with staff supervision. Whereas, the skills they are required to have organizational and public speaking skills, and a strong knowledge of Microsoft Office suite.
Clinical Director Job Description
Planning, developing and supervising the delivery of patient care services
Hiring, managing, and training all employees
Managing the fiscal budget, program development, and performance improvement
Keeping track of medical records and other care-related documentation
Clinical Director Salary
Clinical directors earn an average salary of $76, 461.
As you can see, there are multiple career options in healthcare management. Despite the fact that most management roles operate behind closed doors, this doesn't make their job less important or rewarding. They're not only financially rewarding, but they're also morally fulfilling. And it's because of their dutiful job that healthcare facilities work smoothly.
With that being said, if you see yourself helping the healthcare system through the means of management, then this career path is for you. The best of it all is that you can become a professional in less than a year with a certificate in Health Systems Management.
For any questions you might have in relation to our healthcare programs, don't hesitate to reach out. We're one call away.