There are cases where people feel unfulfilled in their current job or may be looking to add some spice to their professional life. That's why they are on the lookout for a job that is both exciting and fulfilling. If you, too, are at crossroads in your career life, we suggest you give a chance to the healthcare industry. A job in healthcare can be one of the most gratifying careers there is.
Making a career change to healthcare can be one of the best decisions you can make, as working in fields where you directly take care of and help others is one of the most gratifying things you can do.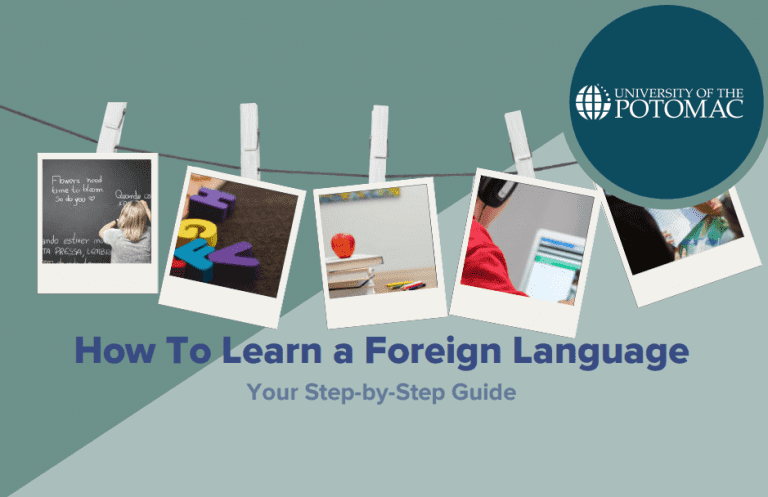 Download Our Free Guide To Learning a Foreign Language
1. You Can Finish School In a Short-Time
Even though you can find numerous jobs in the healthcare industry without needing to get any qualifications, you have many academic opportunities to help you reach higher places in this field. You'll find these opportunities presented in the form of certificates and degrees. It's up to you to choose whichever qualification that suits best your career goals.
Certificate in Health Systems Management
Getting a Health System Management certificate is a great way to get introduced to many aspects of healthcare management. You'll get familiar with data storage, transfer, and retrieval in healthcare environments. This certificate program focuses on the general structure of healthcare systems and the evolution of the healthcare model.
Healthcare Administration (MHA)
A Master's degree in Healthcare Administration is a great way to get the education that will lead you to career enhancement. A master's program will prepare managers for leadership positions in public and private healthcare sectors. Prospective healthcare administrators will have the knowledge and skills to address real-world healthcare challenges effectively.
MBA with a concentration in Healthcare Administration
An MBA with Healthcare Administration concentration will guide you to master the academic and professional knowledge and skills necessary for a career in healthcare administration. The program will train you in healthcare finance, management, health information technology, healthcare economics, and health law and ethics. An MBA in Healthcare Administration will get you familiar with the business aspect of healthcare. Through it, you'll obtain the needed business skills applicable in both fields. Those skills will help you strive in leadership positions, and manage people, resources, and other services within a healthcare organization.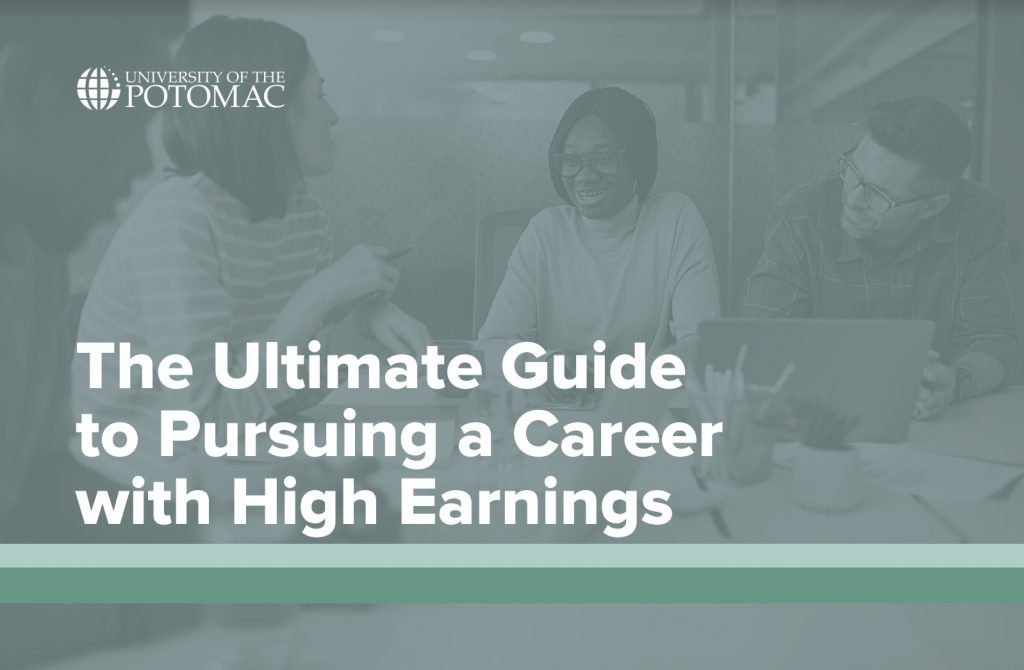 Download Our Free Guide to Pursuing a Career With High Earnings
2. Background in Healthcare Not Required
While having a medical background might increase your chances of being classified as a qualified candidate when competing for a position, it certainly isn't a must. It all depends on the specific role you're applying for. Healthcare administration offers job positions you can apply to regardless of your background. But if you see yourself in higher areas within the sector, you can always get a Master's degree in Health Administration with no problem at all. The degree itself, combined with your experience in the field, can open you up to opportunities that never crossed your mind.
3. Great Job Prospects
According to the Bureau of Labour Statistics, 10 of the 20 fastest-growing jobs in America are in the healthcare sector. Healthcare occupations are expected to grow by 8.1 million jobs from 2018-2028. The tremendous growth is likely to happen because of the aging population that leads to a greater demand for healthcare services.
Luckily, this means that you'll find employment way easier and have more career opportunities to choose from than job seekers of other industries. Some of the top healthcare jobs currently high in demand in the employment market are the following:
Physicians
Registered Nurse
Clinical Administrator
Licensed Practical Nurses
Therapists
Medical Research Assistant
Psychiatrist
Psychologist
Geriatric Nurse
Medical Social Worker
Also, the chances of you staying employed for a long time are higher than in other fields. This comes due to the high demand for health services by the aged population that continues to increase.
4. Competitive Earning Potential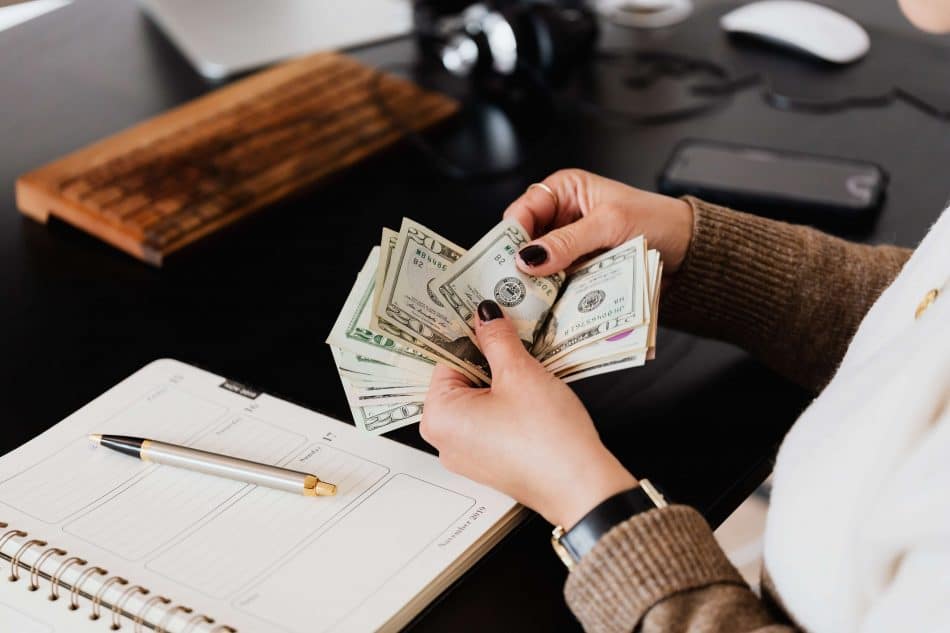 Healthcare jobs are some of the most in-demand careers. Due to this excess demand, they've become some of the most lucrative job options there are. As expected, the more highly skilled and educated you are in the field, the higher your earnings will be. However, there are healthcare jobs available at any level of education that offer competitive salaries to other industries. Healthcare jobs continue to be some of the highest-paying jobs out there, with pharmacists, surgeons, and podiatrists at the forefront.
5. Great Job Satisfaction
No wonder that healthcare workers are some of the professionals most satisfied with their jobs. Research shows that the overall job satisfaction of healthcare workers in health centers is 79.88%. These levels of contentment come as a result of the freedom workers have to choose their working method, the level of job variety, and their responsibility.
Still, these factors aren't the only ones that bring fulfillment in healthcare workers' professional life. There aren't many career paths through which you can touch other people's lives as you can in healthcare. Working in this field allows you to nurture your desire to help people while also getting paid for it—a win-win situation. Regardless of your healthcare role, you'll certainly play a part in helping people and affecting their lives as a result.
6. Healthcare Careers Are Available For All Educational Levels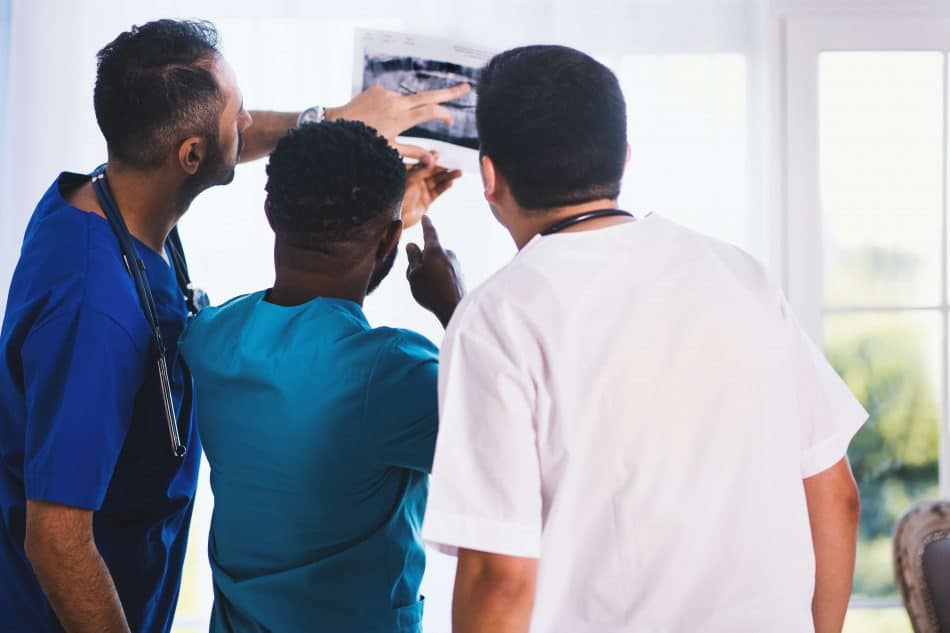 You may have a GED or a Ph.D. in healthcare, but this poses little to no relevance in finding employment in this sector. Healthcare is full of job opportunities for individuals of all educational levels. While some roles may require many years of education and experience, there are hundreds of other healthcare roles available to high school graduates, college undergraduates, up to doctorate levels. Jobs like Pharmacy Technicians, Patient Care Coordinators, Ophthalmic Medical Assistants, and many others you can do without a degree in the field.
Interested in pursuing a degree?
Fill out the form and get all admission information you need regarding your chosen program.
This will only take a moment.
One other thing is that healthcare as a career field offers plenty of advancement opportunities. You can start off on a simple role in the industry and end up climbing the ladder with each year of experience you add to your resume.
7. Flexible Schedules
A huge benefit of working in healthcare is the flexible schedule it offers. Medical facilities require 24-hour care, resulting in the need for multiple shifts. In a multiple shift career, you can select the hours that suit you best in your family situation and lifestyle. Also, having the chance to choose a shift means you get to choose the shift that offers you a premium salary.
In the busy world that we're living with its high demands, having a flexible schedule is truly a luxury that isn't available to everyone.
8. Never a Dull Day at Work
The healthcare field is exciting, ever-changing, and dramatic, to say the least. This must be why there are so many successful TV shows out there portraying the lives of medical professionals. Not to exaggerate, but almost everything depicted in the shows is real. Being fast-paced, filled with challenges every day, and having the chance to work with new people from all walks of life, you can be guaranteed; you'll never experience the same day twice.
9. Work In Different Environments
Healthcare is a very diverse field with a multitude of professions focusing on different aspects of medical care. Therefore, it is no surprise that there are also many settings where these professionals are needed.
Generally, when we think about doctors or nurses, we think of hospitals as the most common environment for people to practice healthcare. That is no surprise when considering statistics showing that almost 30% of healthcare professionals work in general medical, surgical, or specialty hospitals.
Career Change to Healthcare
If you are interested in all the benefits we have mentioned so far about changing careers and choosing healthcare, then all that is left is to find out more about how you should go about making such a switch.
To begin, you should assess the skills and knowledge you already have and see whether there is something similar to your current area of expertise in healthcare. For example, if you currently work in human resources, you can do a similar job by working for HR in a hospital. This way, you would need to do little training to fit into this new role.
However, more often than not, when people want to make a career change, they want to experience a more significant difference. If you are interested in completely changing the path of your career, then you might need to go back to school and get certifications in order to practice a different profession.
Therefore, the next step after deciding that you want to make a career change to healthcare is to find what new domain you wish to pursue. Then, it would be best if you thoroughly researched what education, skillset, and experience are needed to qualify for such a position and begin working toward reaching them.
There you go, the reasons why you should make a career change into healthcare. As a career path, healthcare provides all the elements that an individual at professional crossroads might be looking for, from excitement to fulfillment in the financial and moral aspects. Now, all you need to do is decide if you think you are cut out for a healthcare role.
If you want to make a career change into healthcare, consider UOTP's medical assistant diploma or health systems management certificate!