Getting an MBA in Information Technology may look like a difficult decision to make. That's because many people are satisfied with only getting a bachelor's degree in IT, while still having entry-level positions and good salaries. But there's also the other category of people who are not satisfied with an average of the success they can achieve. They aim for those management-level positions in information technology, and there's nothing better than an MSC in IT to top up your skills.
If you are still wondering if a Master's in Information Technology is worth it, then keep on reading.
What's the Use of a Master's in Information Technology Degree?
Recently, people involved in the tech industry are arguing whether they should pursue a Master's in Business Administration (MBA) or a Master's of Science in Information Technology (MSIT). At Potomac University, we believe that both degrees can prepare graduates for successful management careers in their future. However, these degrees we specified aren't fully interchangeable. Depending on your background and career goals, choosing an MSIT vs. an MBA can give you unique managerial and technological skills.
The MSC IT degree value relies on its ability to expand your knowledge of concepts and techniques used in the information technology industry. Of course, you will learn some of the basics of Information and Technology with other relevant data through your bachelor's degree. But that information might be very broad and not necessarily concentrated in the field you want to specialize in further ahead.
Whereas if you specialize in a field you've always wanted, you will learn how to use the latest technologies to solve problems of your area, whether that be business, health, education, government, and even entertainment. Overall speaking, the use of that Master's degree will help you become a leader and innovator in several information technology-specific specializations.
Here are only some of these options:
Computer Science
Network Security
Computer Networking
Cyber Security
Business Analysis
Software Design and Development
Systems Management
Computer Applications
IT Management
The Value of a Master's Degree in IT
All options related to Information Technology are certainly worth the shot and bring along enormous potential high figure salaries. According to study.com, a master's degree program in Information Technology usually requires completion of about 30 credits and may cost you about $30,000. The time to complete your program is dependent upon whether you are a full- or part-time student. Luckily, nowadays, there are even part-time and online Master's programs that could lower the opportunity costs for students and allow them to work simultaneously (Hint: Potomac University offers just that).
The stakes are high, considering that BLS concluded that the employment of computer and information systems managers is projected to grow 12 percent from 2016 to 2026, faster than the average for all occupations. Demand for computer and information systems managers will grow as firms increasingly expand their business to digital platforms.
Here are only a few of these absolutely rewarding jobs and salaries that make IT careers a sound investment for your future:
| | | |
| --- | --- | --- |
| Job Title | Median Salary (2017)* | Job Growth (2016-2026)* |
| Computer Systems Analyst | $88,270 | 9% |
| Network and Computer Systems Administrator | $81,100 | 6% |
| Software Developer | $103,560 | 24% |
| Computer Programmer | $82,240 | -7% |
| Information Security Analyst | $95,510 | 28% |
Source: Bureau of Labor Statistics
What's the Program Overview of a Master's in Information Technology?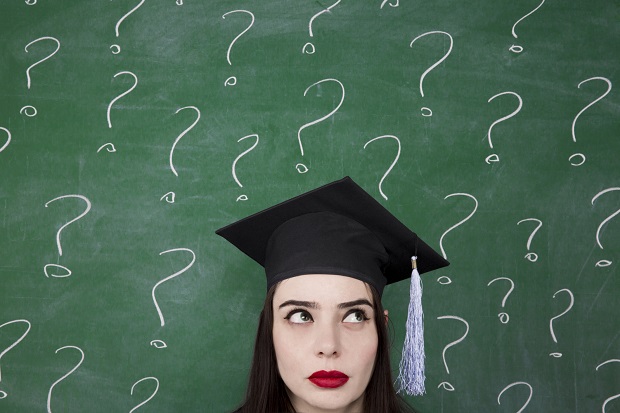 Interested in pursuing a degree?
Fill out the form and get all admission information you need regarding your chosen program.
This will only take a moment.
Of course, each university has its curriculum and program built. However, the skills you will gain from the University of the Potomac's Master of Science in Information Technology are exquisite. Our program provided students with an advantageous mix of cyber/network preparation, marketable leadership skills for planning and implementing critical computer activities in an organization and managing IT professionals. Our graduates will be empowered with the knowledge and skills required to work as IT managers or cybersecurity specialists in:
U.S. business organizations and government agencies,
Non-governmental organizations
International entities.
Serving right to the hint we dropped above; you can earn your MSIT online or at one of our convenient campuses.
Skills You Will Receive Upon Graduation
Enrolling in an IT Master's program provides you with a wealthy background construct. You can use all of them throughout your entire career, no matter if there are new or better technologies emerging. When you complete the master's program, you will be endowed with a combination of diverse skills, which will allow you to take the passion you have for your field to a whole new level and make you more attractive to potential employers:
Writing skills
Research skills
Communication and verbal skills
Customer service
Expertise in the area you specialized in while studying
Project management
Problem-solving skills
Analytical skills
Troubleshooting skills
Organizational skills
Computational skills
Ethical skills
Are you still wondering if a Master's in IT is worth it? Contact us for more information and let us help you make the right decision.