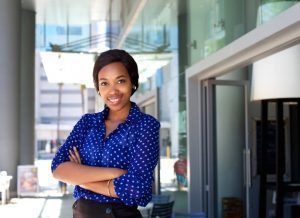 Most universities offer a Master of Business Administration (MBA) program. One of the number one questions is: "Why should I enroll in an Master of Business Administration Program?" While there are many different answers to this question, there are 3 basic answers.
Gaining a Master of Business Administration can allow you to use your education to start a business, advance your career, and earn more money (MBA Overview, 2015). These answers could be used to determine why students major in other programs as well.
In general, most Master of Business Administration programs involve taking several core courses and a few concentration courses. At Potomac University, there are 8 core courses and 4 concentration courses. For example, if you want to advance your financial career, you could select the Master of Business Administration in Finance.
Core Classes
Core classes involve the knowledge that every Master of Business Administration student needs to know. Some of these ideas include: accounting, economics, finance, strategies, marketing, and information systems. Other courses are human resources, organizational behavior, and the ethics of business. All of these courses encompass the core curriculum.
Concentration Classes
A concentration is a structured plan of study within a major (UNC Charlotte, 2015). You should choose a concentration based on your career field. Potomac University has 10 different concentrations to choose from.  This makes it more convenient for anyone to choose a Master of Business Administration program. Specifically, a student may concentrate his or her studies in the following areas:
Finance
Health Care Administration
Human Resource Management
Information Technology Management
International Business
Legal Studies
Management
Marketing
Project Management
Public Policy
Want more information on Potomac University's Master of Business Administration Program? If so, contact us at our Washington, DC, Vienna, VA, or online campuses.