The power of data in the business world is of utmost importance. Companies seek to employ candidates capable of working with data to increase the company's value. Business and data analysts are two separate roles that work with data differently but seek the same outcome; the overall well-being and success of the company. Ready to learn more about the business analyst vs. data analyst role in the business world? Keep reading!
What Is a Business Analyst?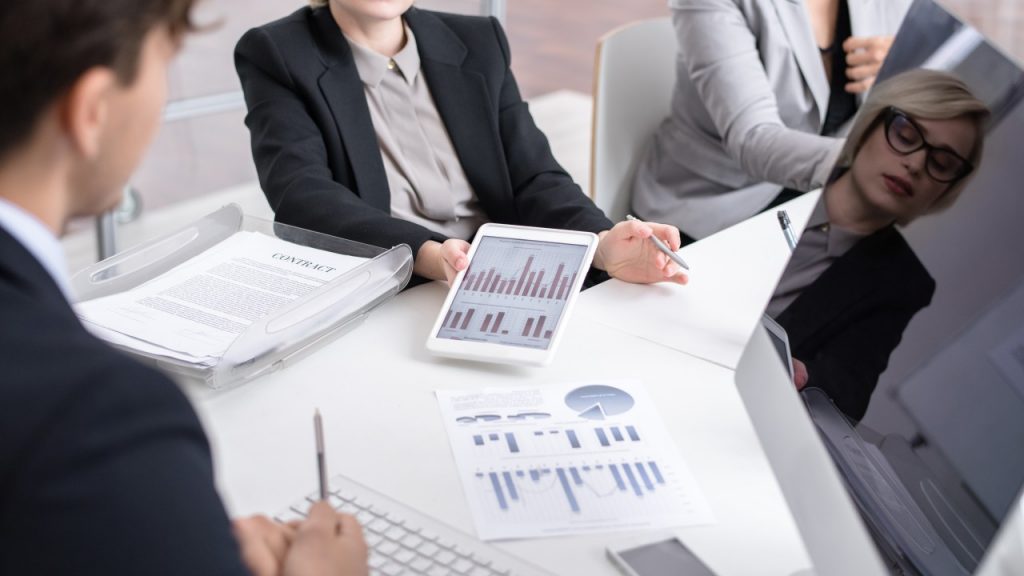 A business analyst is an expert who uses data to make wise business decisions. They act as a bridge between IT and business, using data insight to identify and minimize the company's irresponsible costs. Additionally, they help increase general productivity and efficiency within the organization by advising the accounting staff on financial transactions and investments.
Business analyst education requirements
Becoming a business analyst starts with pursuing a business major or getting a bachelor's degree in business, finance, computer science, accounting, or other business-related fields. A bachelor's degree is sufficient for entry-level jobs, but if you aim for higher levels, you should go for a master's degree as well.
Certifications are optional but helpful in this career. Getting a professional certification will surely increase your chances of getting a job. 
Business analyst skills 
There's a high demand for qualified candidates to fill this position in companies all over the world. If you're interested in pursuing such a career, it would be best to learn about the necessary skills you need to develop and improve, some of which are:
Technical skills
Analytical skills
Communication skills
Managerial skills
Decision-making skills
Business analyst roles and responsibilities
The main task of business analysts is to resolve any business problems a firm may be experiencing. They perform research, gather data, and then analyze it to gain helpful information to address the company's issues. Their numerous duties include the following:
Find ways to reduce costly expenses 
Eliminate inefficiencies
Analyze the market
Identify competitors 
Share ideas with stakeholders 
Analyze business requirements 
Carry out quality testing 
What Is a Data Analyst?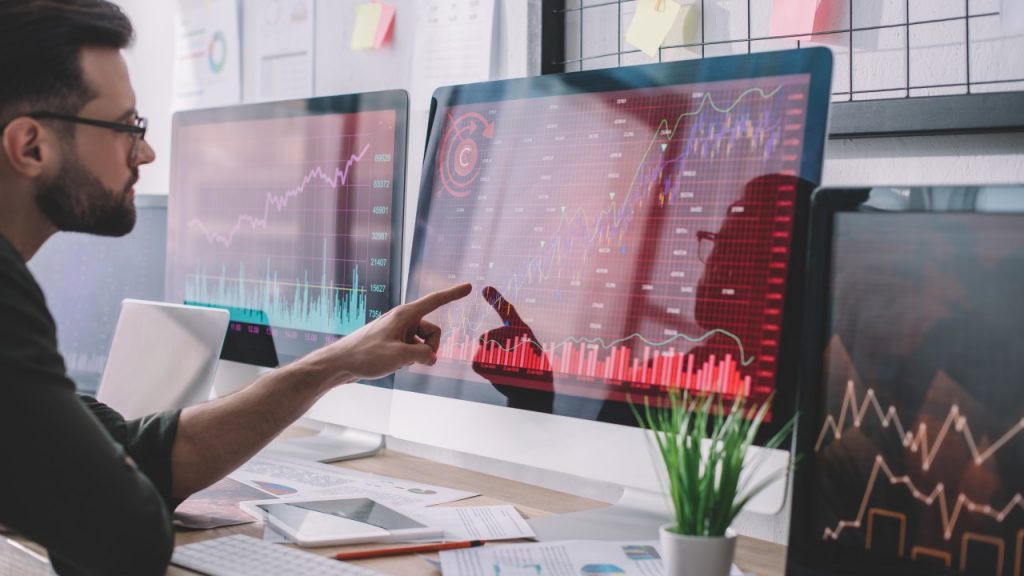 Data analysts are experts in the data analysis industry that collect essential data from the market using various tools and methodologies. They act as one of the main resources for stakeholders to comprehend the data relevant to their businesses and use the knowledge offered by data analysts to make strategic business decisions.
Data analyst education requirements 
As with any other job, for a good start, you need to get a bachelor's degree in computer science, mathematics, statistics, or any related field. Such degrees will serve as a primary source for all of the necessary skills and knowledge you need to land an entry-level position. Click here to learn more about how you can become a data analyst.
Data analyst skills  
With the proper education, you'll be able to develop all skills necessary to succeed in your career. Here are a few of the skills you need to master to perform well:
Critical thinking
Statistics
Communication
Research
Problem-solving
Attention to detail
Data preparation
Machine learning
Public speaking
Data analyst roles and responsibilities
Going through their responsibilities and daily tasks is the most helpful method to learn more about the profession of a data analyst. At its core, their primary job is to create reports with the gathered data and summarize the results for stakeholders and others. Data analyst roles and responsibilities include:
Gathering data
Presenting findings
Collaborating with stakeholders
Writing reports
Collaborating with stakeholders
Creating systems
Finding patterns
Business Analyst vs. Data Analyst: What Are The Differences?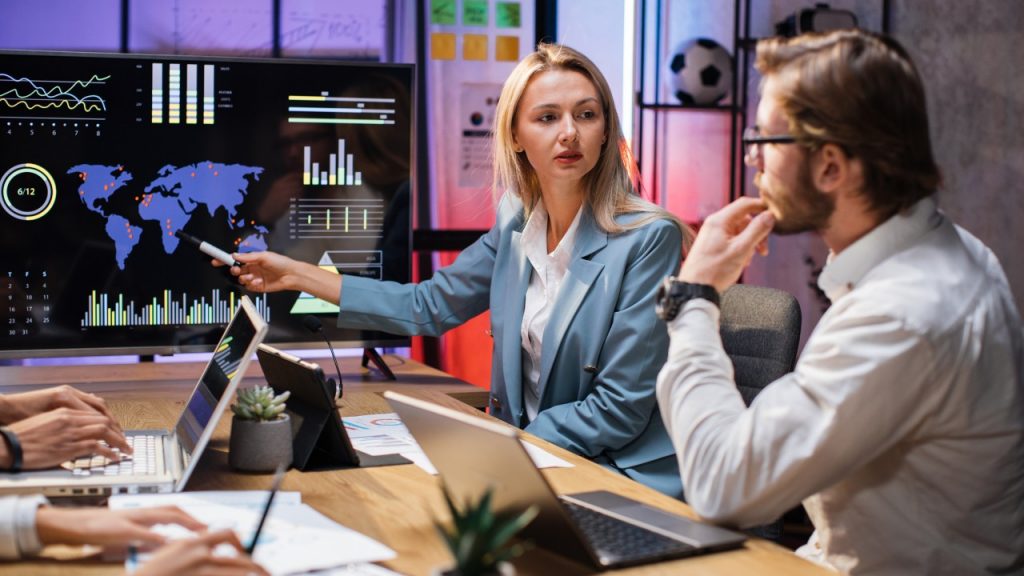 Both occupations deal with data; the main distinction is what they do with it. Well, business analysts use data to come up with profitable decisions. They're responsible for presenting solutions to the stakeholders. 
On the other hand, data analysts are mainly concerned with gathering and evaluating data that the company can independently examine and use to make crucial decisions.
Interested in pursuing a degree?
Fill out the form and get all admission information you need regarding your chosen program.
This will only take a moment.
Despite the differences, business and data analysts are mainly responsible for the following:
Analyzing and understanding data
Using data to solve business problems
Communicating with stakeholders effectively
Business Analyst vs. Data Analyst Jobs
Business analysts frequently work in managerial and financial positions. They make data-driven decisions about developing products, marketing tactics, advertising campaigns, business expansion opportunities, and more.
However, data analysts may branch out into other professions. They also work in the technology sector, where they can use their understanding of factors like programming languages that influence data generation. Another sector that requires daily analysis of enormous amounts of data is the healthcare sector, which offers data analysts lucrative opportunities.
Interested to know who gets paid more—business analysts or data analysts? Let's find out!
Business Analyst vs. Data Analyst Salaries and Job Outlook
These occupations are rewarded with excellent salaries. According to data, the average salary for a business analyst in the U.S. is $85,104 and can go up to $126,705. 
The Bureau of Labor and Statistics sees a promising future for jobs similar to business analyst duties. A similar role is that of a management analyst, focusing on recommending solutions to stakeholders to improve the organization's efficiency. By 2031, this position's growth might reach 11%.
On the other hand, a data analyst in the U.S. makes an average of $71,907 per year. Of course, with the proper education and experience, your salary can go as high as $110,160 per year.
During the ten-year period from 2021 to 2031, the Bureau of Labor and Statistics projects a 23% increase in the number of data analysts employed. Compared to the average for other occupations, this growth has been substantially more pronounced.
Business Analyst vs. Data Analyst: Which Career Is Best for You?
Your love for data might have had you at a crossroads between these two professions. To answer the question "Which is better—business analyst or data analyst," you need to consider whether you are only into data. If the answer is yes, then the data analyst is your call.
On the other hand, if you want to incorporate more critical thinking, problem-solving, and communication into your daily responsibilities, you should aspire to become a business analyst. The choice is always yours!
The Bottom Line
The duties and responsibilities of these professions involve data and analysis. While a business analyst is responsible for coming up with final decisions from the data analysis, a data analyst is only accountable for extracting and making sense of specific data. 
If you enjoy working with others and are an excellent problem-solver, you can become a business analyst. But if working slightly more independently is your thing, go for data analytics. Either way, with the rewarding salaries and the occupational project growth, you will remain a winner. 
We hope this article helps you make a final decision. And if you want to explore different programs to see what suits you, UOTP offers various bachelor's degree programs, including business, accounting, finance, and more.