Associate of Science in Criminal Justice
Reach your career goals with a criminal justice degree
The Associate of Science in Criminal Justice (ASCJ) provides interested professionals the opportunity to be part of the solutions that professionals in the criminal justice field create each and every day.
| Location | On-Campus | Online |
| --- | --- | --- |
| | | |
| | | |
| | | |
Criminal Justice Degree Overview
The objective of the AS in Criminal Justice is to provide the opportunity for graduates to gain insight into court, security, police and corrections operations. Graduates will also have the potential to learn how to handle the legal, social and technological challenges in the criminal justice field and move into law enforcement, political jobs and legal jobs, such as a paralegal or judicial assistant.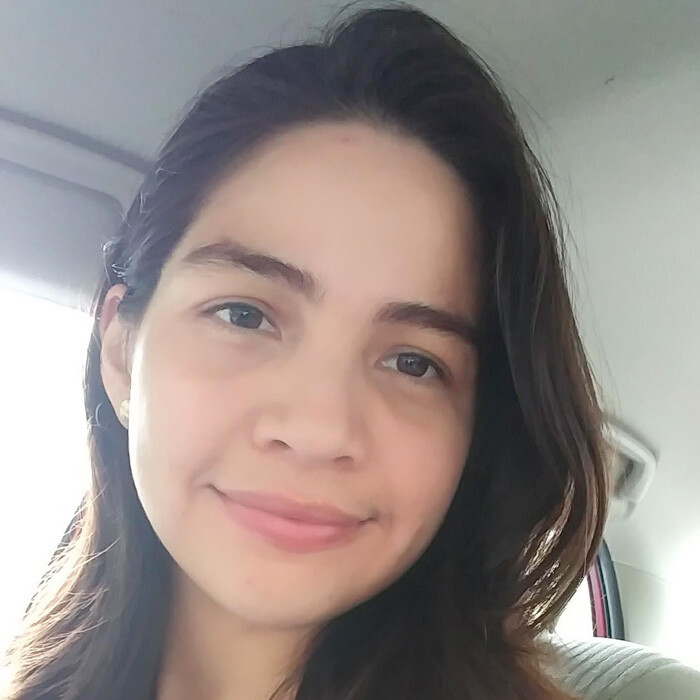 Rebeca Artola
Medical Assistant
"The classes are very dynamic and you have the opportunity to be able to work while you study since they also offer online classes. "
This Program Is Accredited By
Criminal Justice Courses & Curriculum
The Associate of Science in Criminal Justice degree program consists of 20 courses for 60 academic credits. All courses are three credits.
Criminal Justice Requirements & Outcomes
Graduates of the Associate of Science in Criminal Justice are able to:
Obtain general knowledge about the criminal justice system, including familiarity with the criminal law, criminal procedure, victimization, the adjudication process, corrections options, police-community relations, evidence, ethics, and theory.
Get the skills necessary to communicate effectively in writing, solving complex problems demonstrating they can see problems from multiple perspectives and still support their final conclusions with persuasive arguments.
Become familiar with the main principles of the United States Constitution. They will learn to apply Constitutional principles relating to individual rights and due process to actual criminal justice problems.
Interpret, and evaluate information in a variety of forms while critiquing a crime scene scenario.
Approach complex problems from a diverse perspective while considering alternative solutions when critiquing a crime scene scenario.
Complete an admissions interview conducted in person or via online methods.
Sign and submit an attestation of high school (or equivalent) completion.
Equivalencies include a GED Certificate. Home schooled students must present a diploma that meets the requirements of the state in which it was issued. (Students with non-US credentials please see International Student Admissions Requirements below).
Submit a completed application
Arrange for official transcripts from all colleges/universities previously attended to be submitted to the Office of Records and Registration, University of the Potomac.
Submit grade reports or scores from any recognized college equivalency examinations (e.g., CLEP, DANTES, and Advanced Placement).
Submit certificates from any corporate education training or professional development programs. (Note: An ACE evaluation form may be required to determine appropriate credit for corporate educational training.)
Submit military training documents. (Note: An ACE military evaluation form may be required to determine appropriate credit for military training.)
Hear What Our Graduates Are Saying
The classes are very dynamic and you have the opportunity to be able to work while you study since they also offer online classes. I enjoyed academic challenges and the diversity of people at the University.
Potomac is more than an education. The university provides better career prospects, valuable employability skills, personal development and a world of opportunity.
Potomac professors are so friendly and the guidance they provide in courses work is amazing. They explain concepts with relevant examples.
The university is located in Washington D.C where you have easy access to public transport and all the Government offices are near by so you can spend time post college in the DC area.
I really enjoyed the course work and being able to complete it when it was convenient for me. The course schedule allowed me to make progress quickly.
UOTP has one of the best professors, who are always there to guide you throughout the education process
Potomac College allowed me to return on more than one occasion to complete my degree. The admissions and financial staff worked together to help me reach my goals.
I liked the sense of a small community and the friendly staff support. I also liked the fact that students come from different parts of the world and the culture exchange.
I was able to receive an exceptional experience by learning in a Hybrid environment, where lectures and exams were held with the same level of intensity and tension as I would be in the classroom.
Want to learn more about University of the Potomac?
Complete the simple form – it just takes a minute!
Invest in yourself by finishing your degree.


Take classes online, on campus, or both.


Finish faster. Save more.
This will only take a moment.
A.S. Criminal Justice Jobs & Opportunities
Found in a variety of settings including police stations, courts or nonprofit organizations, victim's advocates present options and information in order to support decision making.
Police officers ensure public safety by preventing and detecting criminal activity that can adversely affect both people and property.
Private investigators conduct systematic and thorough investigations on behalf of individuals or groups and report their findings on cases involving fraud, false claims, civil proceedings, and more.
Border patrol agents are federal employees hired to detect and prevent people and illegal contraband, like weapons and drugs, from entering the country.
Correctional officers plan, develop and coordinate rehabilitative programs in order to prepare offenders for release from the justice system.
Sales Managers direct the business development activities of sales personnel, ensuring revenue targets are met or exceeded.
Explore more Jobs & Careers for students
with a B.S. in Business Degree
Business Administration Concentrations
Associate of Science in Criminal Justice Frequently Asked Questions