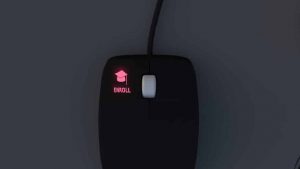 Pursuing an online business degree is a big investment, which is why people at all stages of their careers choose to earn their degrees with the University of the Potomac. Whether you're at the beginning of your career or are a seasoned professional who is ready for advancement opportunities, our online business degree will give you the competitive training you need to advance in your field.
Wherever you are in your career, chances are that an online business degree can benefit you.
If you're at the beginning of your career…
If you're just starting out in your career, an online business degree will help you gain the knowledge you need to be successful in your industry. Having advanced business knowledge will make you a much more competitive candidate for employment, which is essential in today's job market. You'll be able to jumpstart your career by landing a position with more responsibility and better pay.
You'll also be glad to know that an online degree through the University of the Potomac is affordable, even if you're at the beginning of your career. Competitive tuition rates and financial aid options make our online degrees an even better investment.
If you're self-employed…
Although you don't need a business degree to be self-employed, having a business education will give your company even more of an edge. Being able to earn a business degree on your own terms will help you make sure that you're using current best practices in your business. You'll be able to grow your business with confidence, knowing that the decisions you make are informed by a quality business education.
Your clients will appreciate your degree as well, since it represents a commitment to maintaining the highest standard of business practices. Ultimately, having an online business degree will help you build your clients' trust – which will bring in more clients and more revenue.
If you're seeking a promotion…
If you love your job and want to do even better at it, an online business degree will help you do more of what you love. You'll have the opportunity to hone your skills in your field, building on your prior experience to increase your job performance. If you're looking for a promotion, having extra education will make you a better candidate for advancement opportunities.
Before you enroll, you may want to check to see if employer will pay for your degree. Many employers encourage their employees to pursue continuing education and will offer tuition reimbursement or other benefits if you take classes toward a degree.
If you want to change careers…
With the experience that you'll gain in the process of earning your degree, an online business degree could be your ticket to a new career. Many career changers choose to pursue online degree options for their flexibility. Being able to work on your own schedule makes it possible to complete an online degree without leaving your current job – which minimizes the risk in changing careers.
No matter who you are, an online degree can help you pursue a career you love. Whether you're a busy professional, a parent, anyone else, it's possible to build a better future with our online degree options.
Not only is an online business degree from the University of the Potomac an affordable, flexible option – it's a choice you know you can trust. Our business degree is accredited, which means that you know you'll be receiving a quality education that employers will respect.
Want to find out if an online business degree through the University of the Potomac is a good choice for your career? Contact us to learn more about how an online degree is right for you!